Affiliate Disclosure: This post contains affiliate links to eBay, Amazon, and other platforms within the content, sidebar ads, and in other areas. As I am part of the eBay Partner Network and other affiliate programs, if you follow these links and make a purchase, I will receive a commission. Likewise, as an Amazon Associate I earn from qualifying purchases.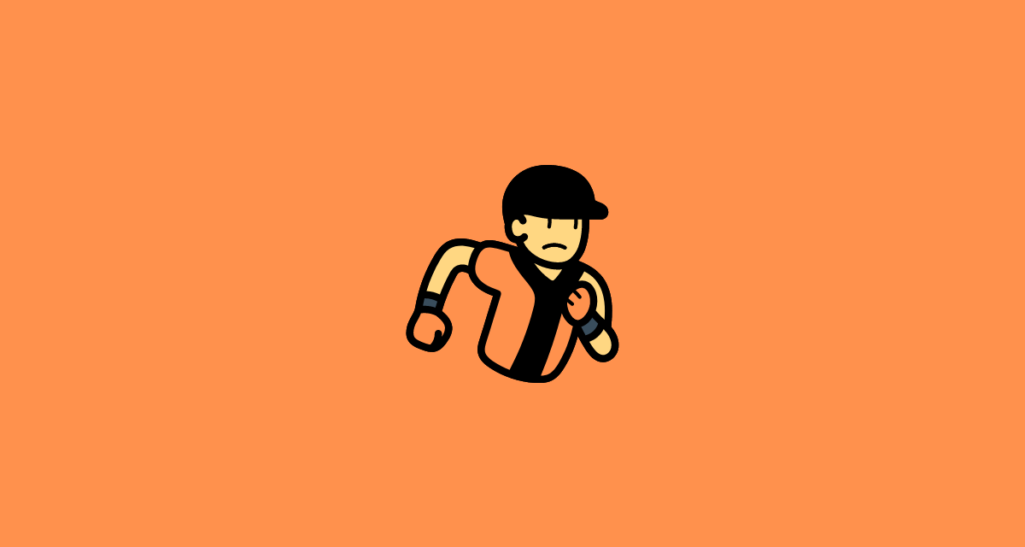 Yes, believe it or not, the 2023 Topps baseball card design has already been released, and I'll say this—it's the best reception I've seen in a few years. From 2021's shape-jutting and cluttered design to 2020's vertical text and more, collectors are sticklers for this stuff.
When Does 2023 Topps Release?
2023 Topps Series 1 releases Febraury 15, 2023. If the past is any indication, we can expect to release in early February every year. Here are the release dates from the past few years:
2022 Topps Series 1: February 16, 2022
2021 Topps Series 1: February 10, 2021
2020 Topps Series 1: February 5, 2020
2019 Topps Series 1: January 30, 2019
2018 Topps Series 1: January 31, 2018
Back to the design, I actually think 2022 was pretty clean itself, but it also felt very safe. And that summarizes the dilemma—how do you create a baseball card design that is cool and different without upsetting taking risk that my upset hobby purists.
All in all, let's remember this—we are talking baseball cards! This should be fun. And while I know there is a ton of money tied up in cards and the industry as a whole, I'd say the design argument belongs more to collectors than it does card flippers and "investors."
So, without further ado, let's take a look at the 2023 Topps baseball card design and breakdown the good and the bad.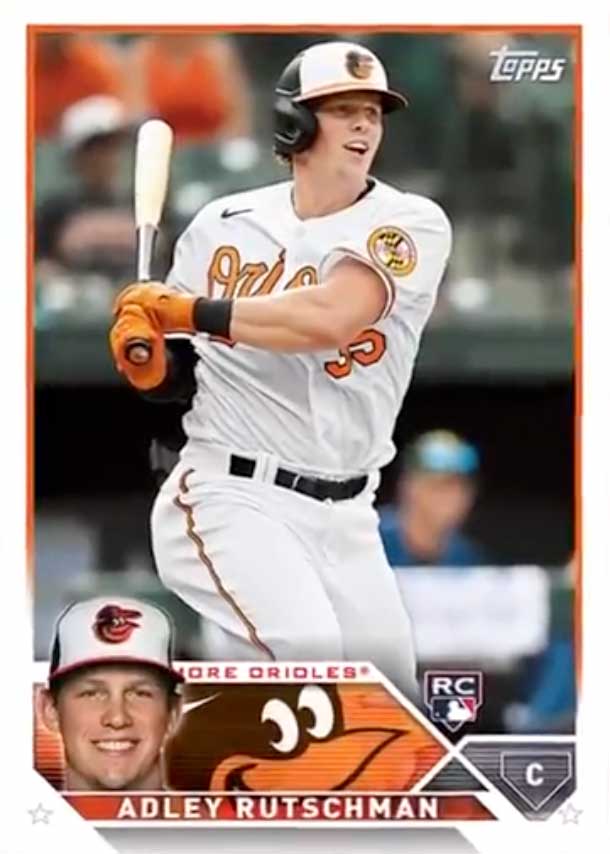 This feels familiar, no? Not that we've seen this card design before, but the graphic, player photo, name, etc. If you've ever seen any stats graphic ever on MLB TV, ESPN, or your sports channel of choice, it probably looked a lot like this.
Adley Rutschman is everything a franchise could want in a young player 🌟

Fran, @CY24_7 and @TheMayorsOffice break down the @Orioles backstop and how the impact he is making on both sides of the ball has steered the Birds into the Postseason picture. #MLBTonight | #Birdland pic.twitter.com/qxMeDNlGy0

— MLB Network (@MLBNetwork) August 16, 2022
That said, familiar is great, and while a player photo alongside, well, a player photo is a bit redundant, I prefer this look over the random floating or head in a circle brought to us by 1983 Topps:
Connecting the position in the manner they did is also an upgrade because last year, that piece tended to get lost. Not saying you need position to be overly obvious, but if you're accounting for all of the pieces a baseball card should have, it's a fundamental aspect.
Now, let's talk RC shield. In this mock up, I don't love it. One, I feel like I'm watching the DVD logo bounce around the TV with the Dunder Mifflin crew, just waiting for it to fit perfectly in the little triangle conveniently created for it. Speaking of triangles/points, there are a lot of them.
But on a more serious note, there is already a lot going on along the bottom of the card, and when thumbing through a pack, it sure is nice to have the RC shield up top, just like the Duran example above.
That said, all hope isn't lost! I remember when the 2022 mock up was released featuring Wander Franco, and the true version of the card actually printed differently.
As you can see, the Rookie cup was added, but the RC shield and the Topps logo also switched sides.
Other than that, there isn't much more to really dissect. I do like the solid border, and while I wish it was maybe a pixel wider, it does a nice job bringing everything together.