Affiliate Disclosure: This post contains affiliate links to eBay, Amazon, and other platforms within the content, sidebar ads, and in other areas. As I am part of the eBay Partner Network and other affiliate programs, if you follow these links and make a purchase, I will receive a commission. Likewise, as an Amazon Associate I earn from qualifying purchases.
Even after all of these years as a collector and card flipper, I'm still coming across cards I had no idea were so valuable. Part of that is simply not knowing certain cards existed, like a rare Ken Griffey Jr. card, but other times it's not knowing the subtle differences that make a card much more valuable than its "regular" counterpart.
So, after coming across enough of these, I thought it would be useful to put together a guide of my findings, along with a few other bits of info for cards to look for.
1. Image Variations
I'm going to start broad, and mention the number one type of card people should be looking for when going through cards, and that's the image variation.
In most baseball card sets, there is a base checklist filled with "regular" cards for each player. In addition to the base checklist, though, there are sometimes image variations of select players. These image variations look like normal cards, and even have the same checklist number on the back of the card, but the front features a different photo.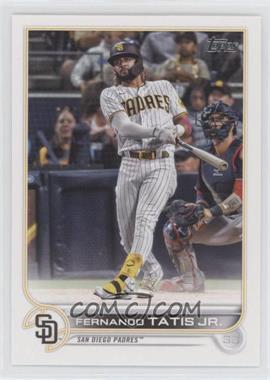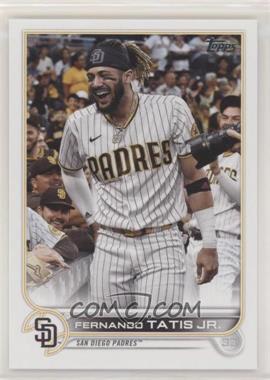 Thus, because these cards don't look special or flashy in any way, they are easy to completely miss when opening packs of cards. That said, there are some patterns to look for, so I advise you to take a look at these blog posts to get a better feel:
In terms of specific examples, some of the most regular instances occur in any of the new Topps baseball cards, but especially flagship products, as is the case with 2022 Topps Update's best cards, and vauble 2022 Topps Chrome cards as well.
With that said, most sets have some type of variation card to look out for.
The Derek Jeter Gold Hologram card is an interesting case, as is the Buster Posey Diamond Sparkle, which you can see me talking about below:
2. Redemptions
If you're more of an intermediate card collector and you know what redemption cards are, you can skip ahead. But, if you're brand new and have no idea what you're doing, listen up.
Especially if you're someone who used to open cards back in the 90s—you're more than accustomed to finding random sweepstake advertisements/game cards in packs, right? I bring it up because these days, while there are still are these "fillers" that don't offer any vlaue whatsoever, there are also things called redemption cards. They look like this:
Who will be the first to ship my redemption? @Topps or @PaniniAmerica. I do hear those Wander autos take a minute to get. The big question is will they be on card or sticker autographs? We will find out. pic.twitter.com/qlLzDgur2V

— Scott Musser (@ScottMusser85) October 29, 2022
As you can see, if you aren't in the right mindset when flipping through a pack opening you might easily skip over these, right? But when you stop and actually read the print, you're in for quite a surprise.
That's right, these redemption cards can be redeemed for autograph cards! The "deal" is that when card companies like Topps and Panini send cards out to athletes to get signed, sometimes those athletes aren't able to sign their cards and get them back to the companies on time. Thus, the company has to release the product without the autographed cards.
So, in their place, they include these redemptions saying basically the card isn't ready, but send this redemption to us and when the autographed card is ready, we will send it to you.
Now, redemptions are a hot topic right now, and even a legal one because many times, these redemptions become worthless. The classic scenario is that the autographed card is never returned, which means the card company has nothing to return to you.
When this happens, you might be stuck for months trying to figure out a replacement option with the company. If you monitor your redemption request in the Topps portal, you might even see a "request sub" option appear over time.
When the company does send you cards as replacements, they might not at all match the value of the card you were supposed to receive. Here is one such recent horror story:
In 2019, a collector sent Topps a redemption card for a Shohei Ohtani Rookie Auto /5 worth about $15k.

This week, he received a $4 Paul Goldschmidt card & 3 sealed packs as a replacement. pic.twitter.com/51TTeQifSX

— The Collectibles Guru 🧠 (@ericwhiteback) October 29, 2022
It's messy and complicated stuff, and while Panini has introduced the White Box, it's far from a perfect system.
Not to mention that redemptions can expire, and you can read more about that scenario here: What Does Topps do with Expired Redemptions?
3. 1st Bowman Cards
If you're getting into collecting modern baseball cards, especially those of up and coming talents, you'll want to look out for 1st Bowman cards.
In a nutshell, a 1st Bowman card is a player's, well, first Bowman card ever printed, and you can tell these cards apart from others thanks to their "1st Bowman" logos:
So, just like you'll want to know what rookie cards look like, a 1st Bowman is often even more valuable, and is widely regarded as the top chaser card for any modern player.
Now, 1st Bowman cards aren't without confusion, as there are a numnber of players who don't have them, and some players who even have multiple, go figure. But, for the most part, if you're opening Bowman cards, you'll want to set the 1st Bowman cards aside in a special pile.
And, in terms of value between the different versions, base "paper" cards are worth the least, 1st Bowman Chrome cards are worth substantially more, and Mojo Chromes are worth even more.
Here is a video about a Goerge Valera 1st Bowman Chrome Orange Mojo /25 card I pulled and graded with PSA not too long ago:
4. Serial Numbered Cards
This one isn't as much of a no-brainer as you might think! Sure, many times a serial numbered card is going to be over-the-top-flashy or be an auto or jersey card—all cards that are easy to spot. But other times, you might not even know you're holding a 1/1 card.
Some of the more popular scenarios include advanced stat and vintage stock parallels. Both of these parallel cards look almost identical to the main base version of the card, and it's not until you flip it over that you might notice it is in fact different.
Here is an example—which card is the base card, which is the advanced stat parallel, and which is the vintage stock?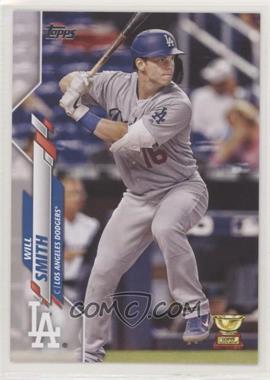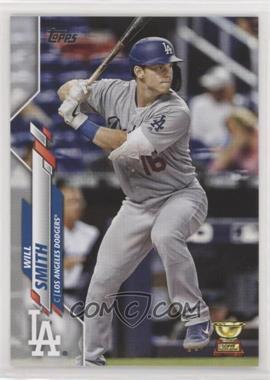 That's right, you can't! It's not until you flip the cards over that you can really see the differences between them.
Why does it matter? Well, the base card in the example above can be purchased for a measly $.08. on COMC, but the lowest advanced stat parallel, which is /300 is around $6, while the vintage stock /99 is listed at $5.
So as you can see, there are a ton of baseball cards to look for, and we really didn't even get into particular players. As always, if you have a specific question, please feel free to let me know!