DISCLAIMER: The Chicago card shop information presented below does not represent an endorsement. I have zero experience buying from any of these establishments, nor have I talked to owners. The info is all gathered from their websites, social media profiles, and other public-facing websites; the blurbs are summaries of reviews from Google, Facebook, etc. I always encourage you to do your own research before making any visits.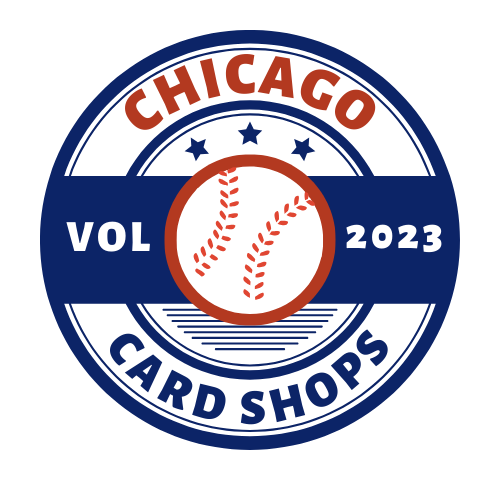 Chicago, known for its rich history and vibrant culture, is also a haven for card enthusiasts. Nestled among its bustling streets and towering skyscrapers, the city boasts a plethora of card shops that cater to collectors of all kinds.
Whether you're searching for vintage baseball cards, rare Pokémon treasures, or the latest in sports memorabilia, Chicago's card shops promise a treasure trove of finds. With knowledgeable staff and a passion for the hobby, these stores not only offer unique collectibles but also a sense of community for those who cherish the art of collecting.
Elite Sports Cards and Comics #2
Elite Sports Cards & Comics #2
3406A N Harlem Ave
Chicago, IL 60634
Step into Chicago's card haven where every collector's dream comes alive! With shelves brimming with treasures, from vintage basketball cards to the latest TCGs, this store is a gem in the heart of the city. Many patrons rave about Gary, a store associate with an encyclopedic knowledge of cards, ensuring every visit is both educational and fun. Whether you're a seasoned collector or just starting out, the welcoming atmosphere and fair deals will have you coming back for more.
Tim's Baseball Card Shop
Tim's Baseball Card Shop
4549 Western Ave.
Chicago, IL 60625
Dive into the heart of Lakeview and discover Tim's Card Shop, a collector's paradise! From the moment you step in, you're welcomed. Whether you're a newbie just dipping your toes into the world of cards or a seasoned collector, their expertise and warmth make every visit memorable. Many have dubbed it the best card shop in Chicago, and it's easy to see why. With a vast selection spanning various sports and a genuine passion for the hobby, every trip feels like a treasure hunt.
Bridgeport Hobby Sports Cards
Bridgeport Hobby Sports Cards
751 W. 35th St.
Chicago, IL 60609
Bridgeport Hobby is highly regarded by many of its patrons for its exceptional deals, knowledgeable staff, and excellent service. The shop is known for organizing fun events, such as the "Topps 2023 Chrome opening," and is conveniently located for downtown visitors. Many customers appreciate the wide selection of singles, wax, and sealed products, as well as the card grading service offered. The staff, especially the owner Rob, is frequently mentioned for their passion for cards, generosity with information, and professional online events.