DISCLAIMER: The Cincinnati card shop information presented below does not represent an endorsement. I have zero experience buying from any of these establishments, nor have I talked to owners. The info is all gathered from their websites, social media profiles, and other public-facing websites; the blurbs are summaries of reviews from Google, Facebook, etc. I always encourage you to do your own research before making any visits.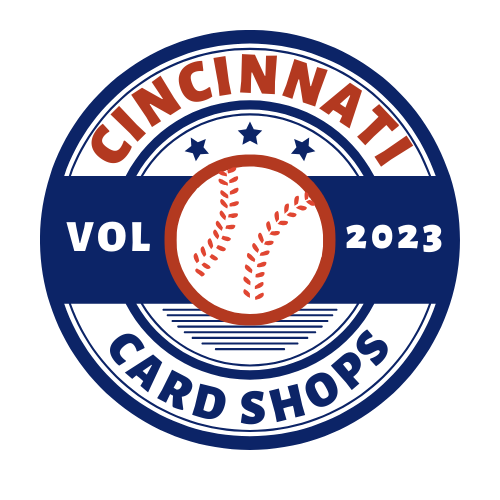 I've never been to Ohio so I hope Buckeyes don't roll their eyes too hard when I say this, but whenever I hear "Cincinnati" my mind instantly goes to the Big Red Machine. I also wasn't alive to watch the storied squad in its heyday, but I am a baseball collector. Thus, I can only imagine what it was like to take in Bench, Morgan, Perez, and the rest of the crew wreak havoc on the diamond.
My second thought of the Cincinnati Reds isn't as glamorous, being a lifelong A's fan and knowing what Billy Hatcher and Jose Rijo did to my beloved Athletics in the 1990 World Series.
Anyway, I digress—the point is, though, if there was a city deserving of a solid baseball card shop, it's Cincinnati in my mind, so let's take a look.
Ideal Baseball Cards
Ideal Baseball Cards
6265 Glenway Ave.
Cincinnati, OH 45211
Ideal Baseball Cards in Cincinnati is a top choice for collectors, thanks to the expertise of the owners. Their diverse inventory, consistently surprises and delights patrons. Customers trust the store for fair pricing and value the store's welcoming environment, suitable for both young and seasoned collectors.
Maverick's Baseball Cards & Comics
Maverick's Baseball Cards & Comics
8522 Winton Rd.
Cincinnati, OH 45231
Maverick's Comic Store has been a staple in the Tri-state region for over three decades, particularly for sports card enthusiasts. The store's vast collection of baseball and football cards has consistently drawn patrons, both seasoned and new. The heart of Maverick's has been with the store for many years. He is renowned for his deep knowledge of sports cards and his unwavering commitment to assisting customers. Whether someone is searching for a specific card or just browsing, His expertise and friendly demeanor make the shopping experience memorable.
Shoeless Joe's
Shoeless Joe's
6123 Bridgetown Rd.
Cincinnati, OH 45248
This shop is a top pick for card and memorabilia enthusiasts in the area. Patrons commend its vast inventory and the owner for his expertise and passion. The store stands out for its rare finds and knowledgeable staff, making it a favorite for both longtime collectors and newcomers. With a welcoming ambiance and fair prices, it's a recommended destination for collectible aficionados.