DISCLAIMER: The St. Louis card shop information presented below does not represent an endorsement. I have zero experience buying from any of these establishments, nor have I talked to owners. The info is all gathered from their websites, social media profiles, and other public-facing websites; the blurbs are summaries of reviews from Google, Facebook, etc. I always encourage you to do your own research before making any visits.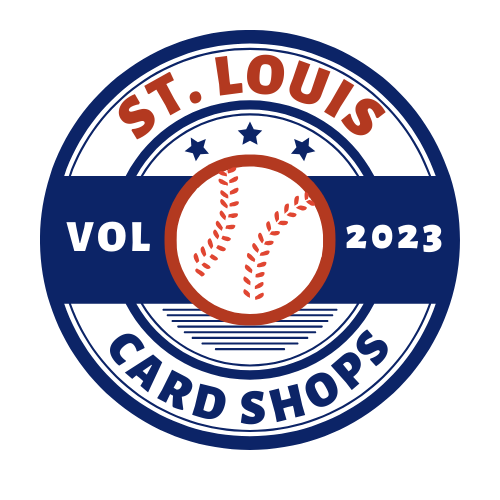 I have a lot of baseball memories, but 99% of them spring from the Oakland A's. That remaining 1%, though? Mark McGwire in Busch Stadium, and an absolute laser beam off of what looked like a toothpick-sized bat back in 1998 when Big Mac hit his 70th homer as the "Show Me State" crowd when bonkers.
It's not just McGwire that made the St. Louis crowd go crazy—we are talking one of the best fan bases in all of baseball, so I'd be shocked if there weren't local sports card shops to frequent.
So, I've dug up some info on a few of what look to be the best in the St. Louis area. Know of any more?
RBI Cru
RBI Cru
629 Salt Lick Rd.
St. Peters, MO 63376
When you walk into a card shop, you should feel something. Unfortunately, while that might be frustration or even invisibility, the good ones make you feel welcome, and special. From what I can gather, that's RBI Cru.
To learn more about the shop's origin, owner, inventory, and more, I encourage you check out this local card shop spotlight from Beckett.
Taking all of the above and adding it with a 4.5 star rating on nearly 100 Google reviews, I can't see how RbiCru wouldn't be considered one of the best card shops in St. Louis.
314 Sports Cards
314 Sports Cards
9640 Olive Blvd
Olivette, MO 63132
I don't know about you, but I don't need all the bells and whistles with my baseball card shop. Well, ok—there is a Cincinnati card shop that serves up beer alongside cards, and I can't argue much with that. But that specialty shop aside, sometimes this is all I need to know: Good people. It should be table stakes but sadly it's not, and for just as many of the best card shops from Las Vegas to Tampa, there are many that just aren't passing muster. Not to mention that it's also about the company you keep—given everything we just learned about RbiCru above, being talked about in the same breath (tweet) is a good positive sign.