DISCLAIMER: The Vegas card shop information presented below does not represent an endorsement. I have zero experience buying from any of these establishments, nor have I talked to owners. The info is all gathered from their websites, social media profiles, and other public-facing websites; the blurbs are summaries of reviews from Google, Facebook, etc. I always encourage you to do your own research before making any visits.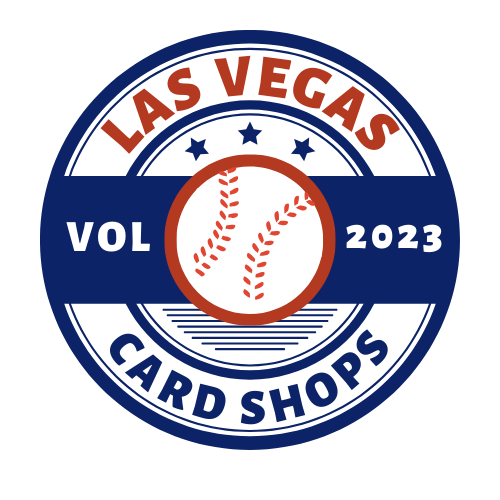 Las Vegas—it conjures up images of many different sights and activities, but I'll be honest…I'm not sure baseball cards are near the top of the list for many people!
But don't let Vegas' other attractions fool you into thinking there isn't a worthy shop around. From Ultimate Sports Cards and Memorabilia in downtown to Legacy in Summerlin, there is a handful of local card stops that make the trip worth it.
THE AWESOME CARD SHOP
The Awesome Card Shop
8125 W Sahara Ave. #160
Las Vegas, NV 89117
From leading Nevada's top card destination for 11 years, their founder has embarked on a fresh journey with The Awesome Card Shop. It's not just another card store; it's the go-to destination for value and wisdom. From the visionary behind the scenes to the friendly face at the counter, they're all about delivering an experience, not just a purchase.
Ultimate Sports Cards And Memorabilia
Ultimate Sports Cards And Memorabilia
450 E Fremont St. Unit 183
Las Vegas, NV 89101
Ultimate Sports Cards and Memorabilia in Las Vegas is known for its extensive collection of both vintage and modern sports items. The owner, has been spotlighted on PAWN STARS since 2010. Customers laud the shop for its diverse offerings and the staff's expertise and friendliness, making it a go-to for collectors in the area.
Power Play Sports Collectibles
Power Play Sports Collectibles
3528 S Maryland Pkwy Suite 408
Las Vegas, NV 89169
Power Play has been praised for its inventory of quality items. Many visitors have highlighted the shop's friendly and knowledgeable staff, who not only offer assistance but also engage in insightful conversations about sports collectibles. The store stands out for its excellent deals, especially on NBA cards and autographs. Both novice and seasoned collectors have recommended Power Play for its welcoming atmosphere and competitive prices.