DISCLAIMER: The Orlando card shop information presented below does not represent an endorsement. I have zero experience buying from any of these establishments, nor have I talked to owners. The info is all gathered from their websites, social media profiles, and other public-facing websites; the blurbs are summaries of reviews from Google, Facebook, etc. I always encourage you to do your own research before making any visits.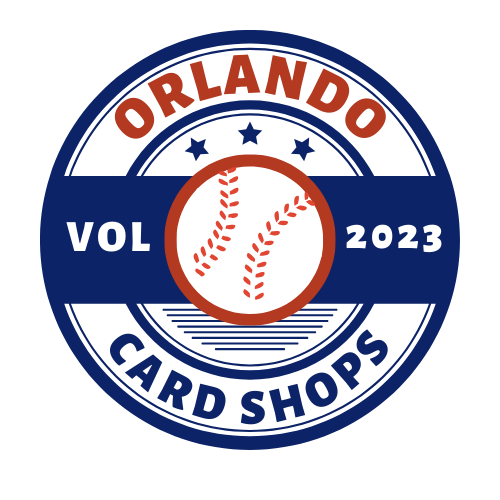 Orlando! When you hear the name, visions of roller coasters and fairy tale characters might dance in your head. Card shops? Probably not the first thing that comes to mind.
Yet, beneath the glitz of its world-famous attractions lies a vibrant card-collecting community. Dive a little deeper into the city's streets, and you might just stumble upon hidden gems. In Orlando, the magic isn't just in the theme parks—it's in the hunt for that perfect card.
Orlando Sportscards South
Orlando Sportscards South
9476 S. Orange Blossom Trl
Orlando, FL 32837
This card shop in Orlando is highly regarded by both locals and visitors alike. The friendly staff is consistently praised for their extensive knowledge about all sports and their willingness to assist customers. The store boasts a vast and varied inventory, catering to a wide range of card enthusiasts, from sports cards to Pokémon. Many reviewers have highlighted the shop's competitive prices, and some have even mentioned successful negotiations. The store seems to have a particular charm for out-of-towners, with several visitors planning repeat visits during their stay in Orlando.
Big League Sports & Pokemon & Gaming Cards
Big League Sports & Pokemon & Gaming Cards
920 FL-436
Casselberry, FL 32707
This Orlando card shop has garnered significant attention and admiration. The staff's politeness and attentiveness stand out, with many customers highlighting their immediate assistance upon entering the store. Many have commented on the overwhelming yet impressive range of products, spanning from vintage to modern singles. The store's owner has been noted for offering great deals, making the shop a must-visit for many when they're in Orlando.
Game Time Cardz
Game Time Cardz
7414 University Blvd. Suite 112
Winter Park, FL 32792
This Orlando card shop is a treasure trove for sports and Pokémon card enthusiasts. Renowned for its vast selection, the store is equally praised for its exceptional customer service. The knowledgeable staff and owners stand out for their expertise and helpfulness. Many visitors highlight the store's unique offerings, such as rare modern hockey cards. The shop's Trade Nights are popular events, offering fun interactions and giveaways. With a clean and spacious environment, this store is a must-visit for collectors and newcomers alike, promising a comprehensive collection in a welcoming setting.