Affiliate Disclosure: This post contains affiliate links. As I am part of the eBay Partner Network and other affiliate programs, if you follow these links and make a purchase, I will receive a commission. Likewise, as an Amazon Associate I earn from qualifying purchases.
Here we are again, and after going through major rookie hype last year with Wander and Julio Rodriguez, it's nice to take a breath and look at all 2023 Topps Series 1 has to offer! Of course, there is an incredibly-stacked RC checklist, with chasers like Orioles Adley Rutschman and Gunnar Henderson, along with Miguel Vargas, Riley Greene, and others…so, let's jump right in.
Here are the most valuable 2023 Topps Series 1 cards to look out for so far. And, as always, a couple of things to note.
One, prices are typically never higher than they are around the release date. So, this isn't intended to be a price guide, but rather a gallery of names and types of cards to look out for.
Two, I never like to include 1/1s, superfractors, or superstar autos here because let's face it, I'm not telling you anything you don't know.
Mirror Gold Image Variations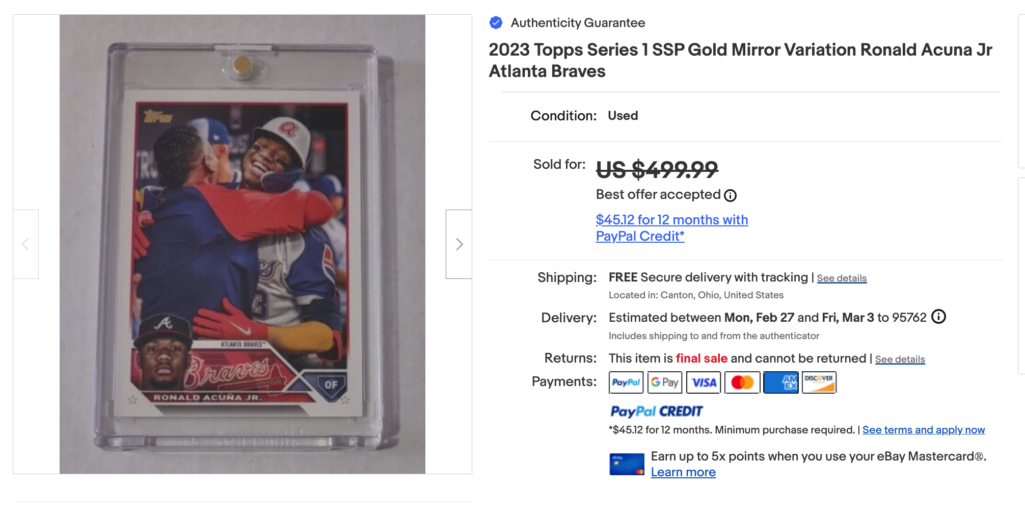 New for this season, mirror gold image variations are starting to surface, and are early favorites as some of the best baseball cards for 2023. While I don't know the exact odds, these look tough (as any SSP should be)!
So, any one of your major stars along with hot rookies in a mirror-gold image variation is going to bring in heavy value, especially during these early days of release. So far we have seen big names like Acuna sell for $300, and lesser names like Kevin Gausman selling for $50.
Adley Rutschman Anything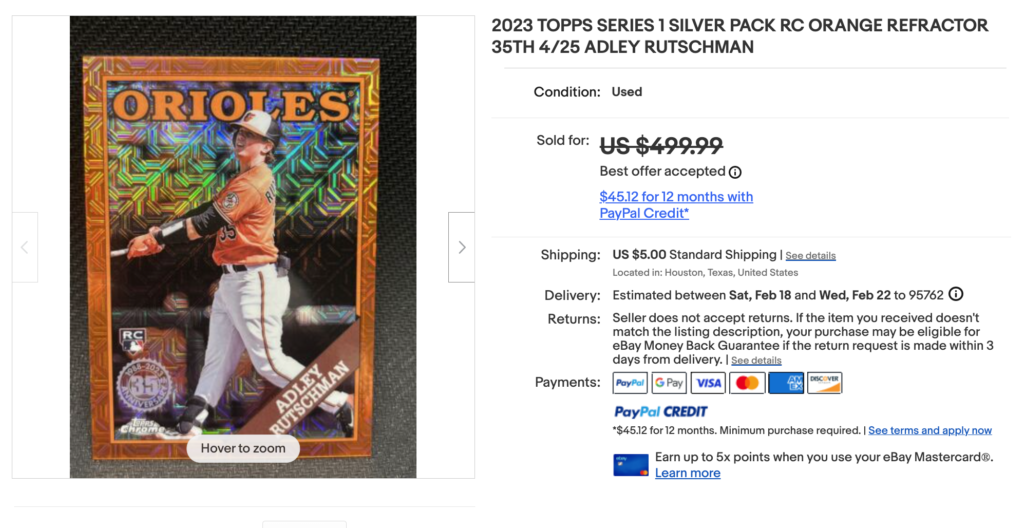 The biggest name of the 2023 rookie card class is Adley, by far, so his cards are going to stand out as one of the most valuable. (That said, if it were me, put aside all rookies, and penny sleeve them if you can! You just never know who might come up and do something special or even breakout in Spring Training, causing their values to rocket.)
Read More: 2023 Topps Series 2 & Chrome Release Dates & Preview
Anyway, we are already seeing big prices for Adley, with notable sales including:
Gunnar Henderson, Michael Harris & Miguel Vargas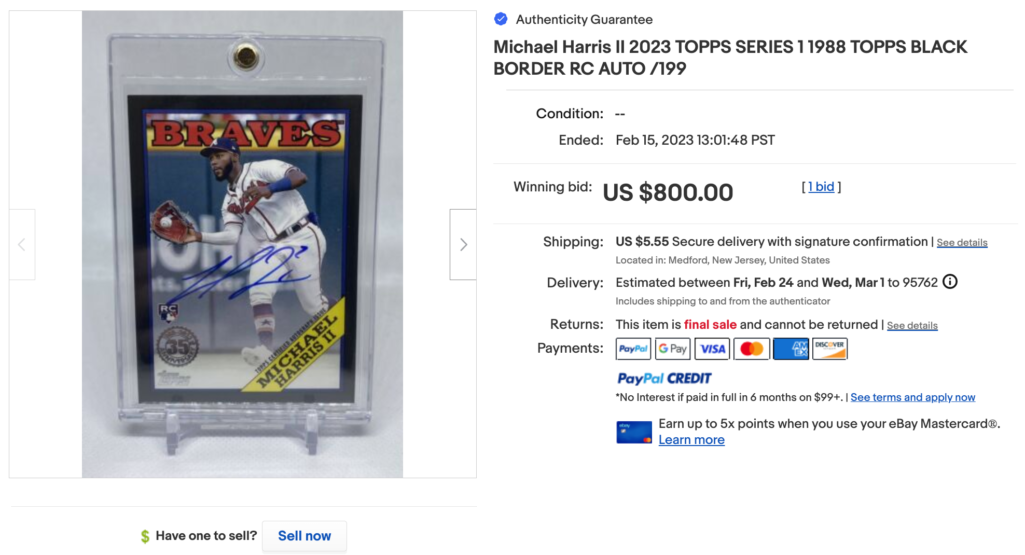 Now, all that said about Adley, this rookie class is stacked, and it's so fun to see Topps not holding anyone back for future relases, really. So far we have seen a number of big sales from the rest of the non-Adley rookie class, including:
Julio Rodriguez Heavy Lumber Insert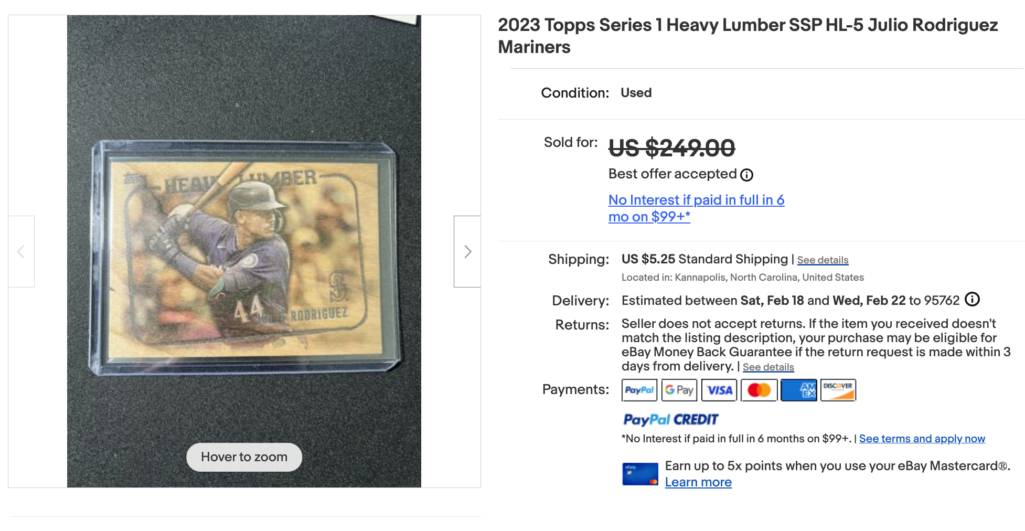 And let's not forget perhaps the most popular of them all even as we move into his sophmore campaign, Julio Rodriguez. While his golden mirror image variation and autos are sure to bring in some good value, don't skip over the fact that this Heavy Lumber insert is an SSP, and selling quite well, with recent completed sales of around $225. Not to mention that