Affiliate Disclosure: This post contains affiliate links. As I am part of the eBay Partner Network and other affiliate programs, if you follow these links and make a purchase, I will receive a commission. Likewise, as an Amazon Associate I earn from qualifying purchases.
You've got an autographed baseball—awesome! Wait, who is it of again? Oh, you don't know? It's a painful experience to have to try and identify things from here, but the good news is there are a couple of tools to make things a bit easier.
Baseball Almanac Autographs Database
I think this might be one of the most valuable tools and platforms out there if you have a baseball signature you're trying to identify. It's from Baseball Almanac, and you might not have even know it existed until right now.
From their compilation of a historical autograph baseball database, you can browse by name to find the player and signature you're trying to identify.
For example, if I wanted to check out Mark McGwire, I'd simply navigate to the letter "M" and then click into it to find Mark McGwire. Once you click the player's name, you'll see an example of the signature: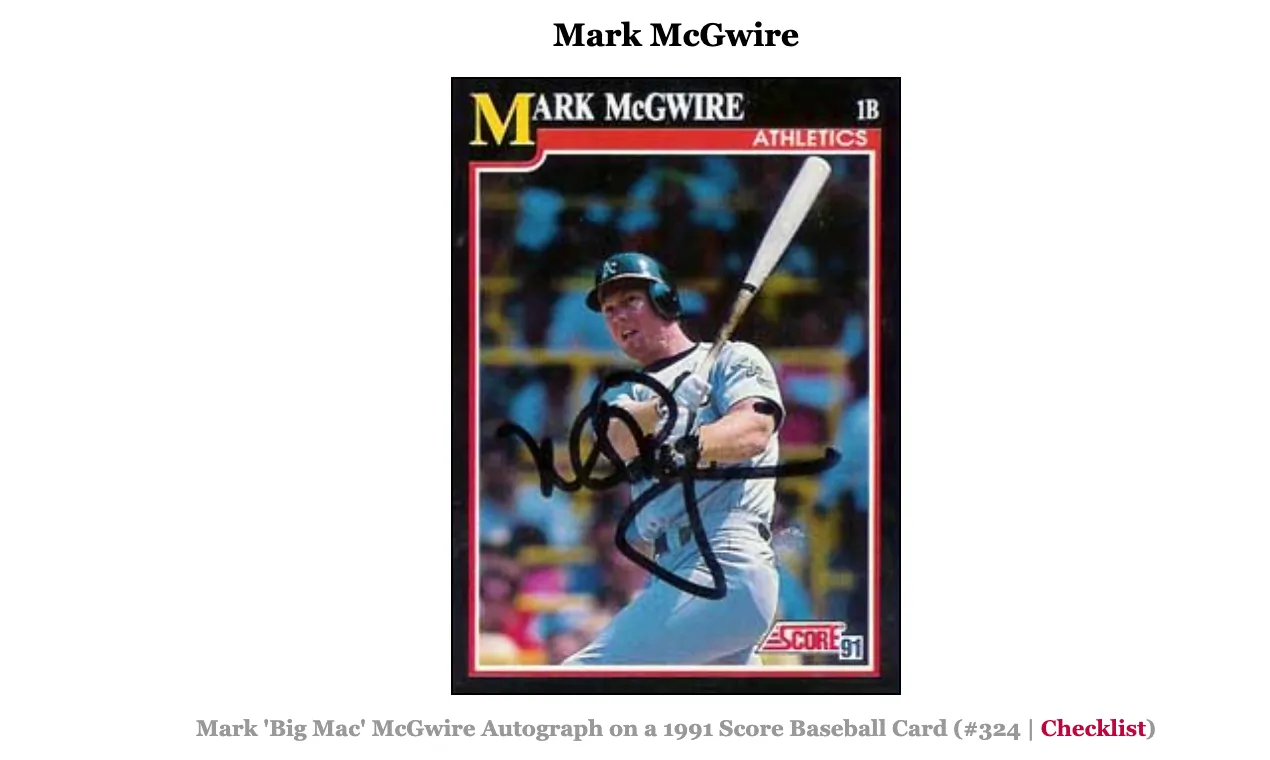 But what if you have no idea who the player might be? Well, if you have a signature on a card, you're in luck…just look at the player's name.
Through this method, you'd probably have to identify a letter and then do your best to click through each of the presented options.
But what if the autograph is on a baseball, and no matter how much you've tried, you can't identify the name or even part of the name?
Google Image Search
Don't worry, you have options! Although, the Google Image Search process is a bit of a manual one, but it can be helpful. Here is how it works.
First, snap a photo of the signature. I'm using this example: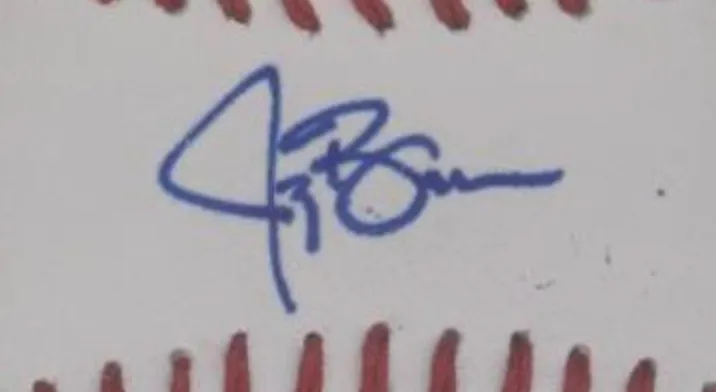 (I tried to pick a little bit more of an obscure signature, but if you already know who it belongs to, keep following along!)
Then, go to google.com and click the camera icon to "search by image." You can then upload the photo when prompted.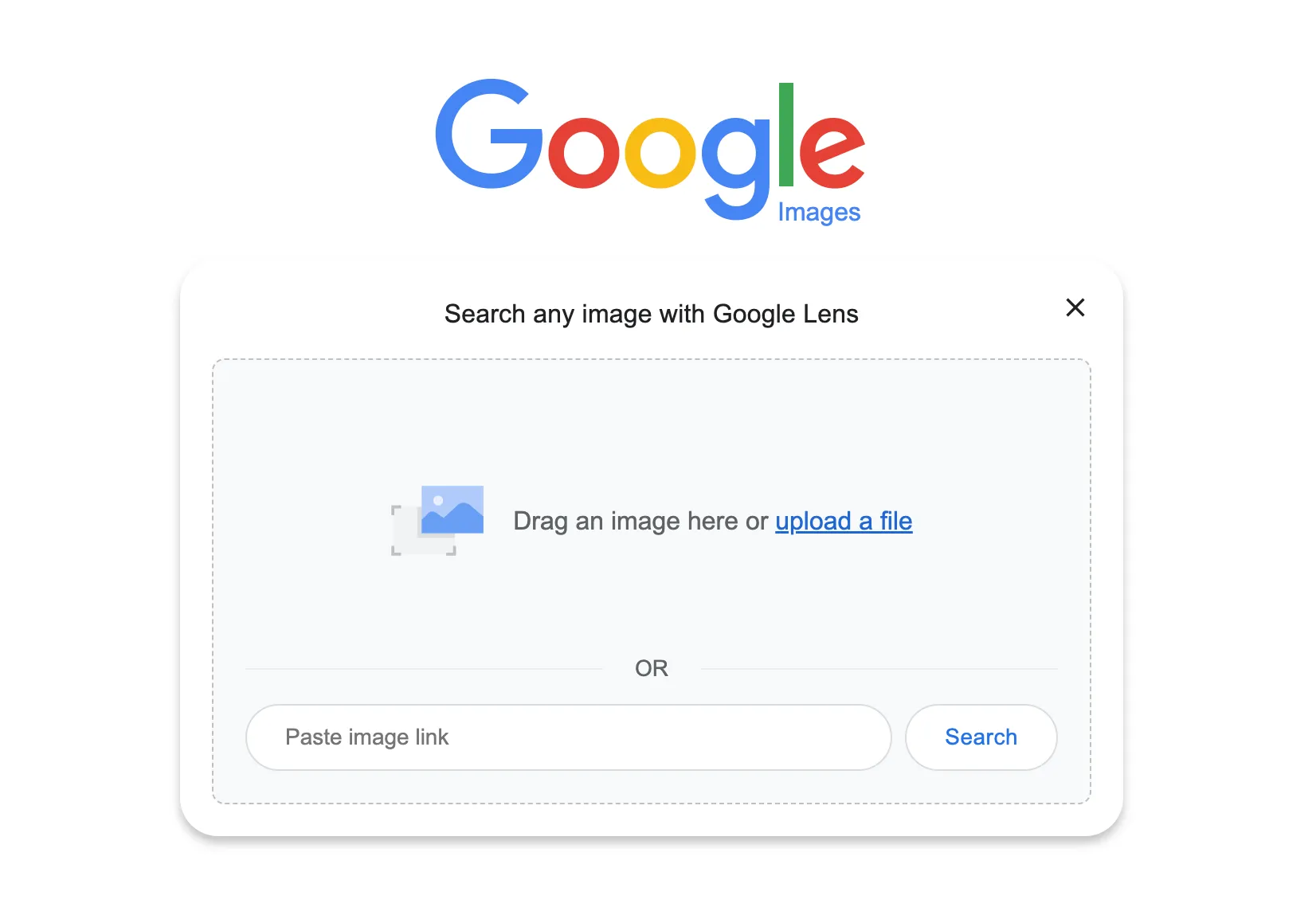 Upon doing so, you'll see a number of potential matches, through which you'll have to search to see if you can find anything that resembles the signature you just uploaded.

So, as you can see already it's not a quick process and involves a lot of manual sifting. And, if you're unfortunate enough to not see a match upon the initial upload, you'll have to keep poking around.
Meaning, see the highlighted box around the signature on the left? That's the area that Google is using to find a match. So, you can drag and reconfigure that area to isolate certain letters or different parts of the signature. This will produce different match results on the right.
After some playing around, I think I found a match!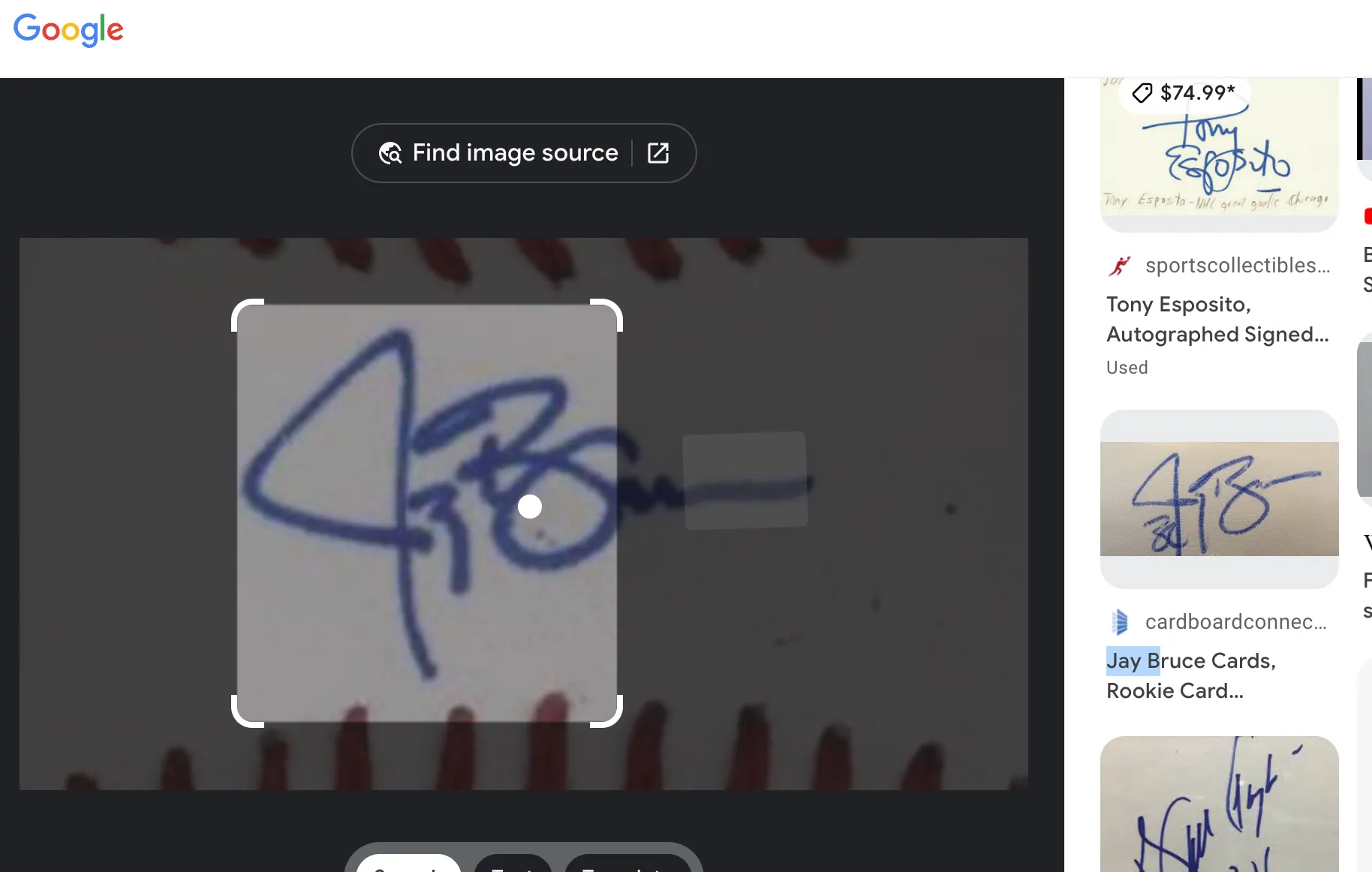 As you can see to the right, there is a Jay Bruce signature that looks really close to the image I've uploaded. The good thing is, at this point, if you have as close of a lead as this, you can now go through and confirm with a "jay bruce autograph" image search:

When doing so, we see a number of additional auto examples, and I think we have identified our baseball signature.