Affiliate Disclosure: This post contains affiliate links to eBay, Amazon, and other platforms within the content, sidebar ads, and in other areas. As I am part of the eBay Partner Network and other affiliate programs, if you follow these links and make a purchase, I will receive a commission. Likewise, as an Amazon Associate I earn from qualifying purchases.
When you're first getting started with card collecting or perhaps jumping back in, one of the first big things you might learn is the difference between a refractor and prizm (or holo), and a base card. Really, it might come down to something as simple as holding the card in good lighting at an angle, seeing the rainbow refraction, and knowing you have something more than a base card. (Not to mention that the only "holos" you knew of as a collector from years ago were those sweet hologram baseball cards.)
But what about when you come across a foil? (Did you even know that was a thing?)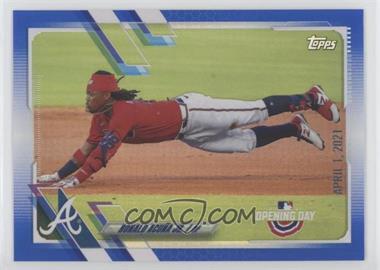 In sports cards, the difference between a foil and a holo is that a holo is only found on cards with a chrome finish. Since we are talking about holos, that of course includes Panini Optic, but could also include Topps Chrome (refractors) and Panini Prizm (silver prizms).
Shown here, an Ohtani refractor, Mahomes Holo, and Luka Prizm.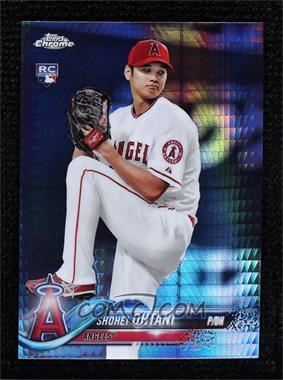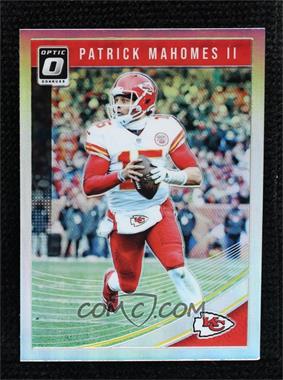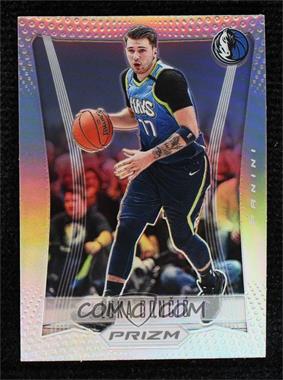 A foil, then, is a similar shiny or refractive look, but on a more typical flat cardboard. But when someone is confusing a holo or refractor and a foil, though, they are probably referring to what is known more specifically as a rainbow foil in most sets, which resembles the refractor rainbow one would find on a chrome card.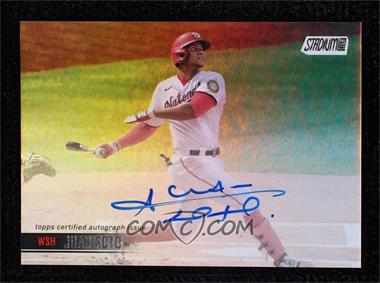 That said, a regular foil parallel card is usually more simple and straightforward and refers only to cards that have different colored foiled areas, like the Topps logo and name displays.
To help explain, here is what the term "foil" or "foiling" actually means in printing:
"Foiling printing also know known as foil stamping is a process that involves a foil (think ink) and a metal dye which will have the image to be printed etched into it."
Read More: Types of Shiny Baseball Cards
So, the foil part of the card is the are that features this foil stamp or etch. For example, on Topps Flagship, the main foil part of the card is the Topps logo, usually.
Thus, a "foil" is not always referring to the the rainbow foil finish as described above, and can be a card that has different color foiled features, as is the case with Stadium Club, which features black, orange, and red foil parallel cards that showcase the logo and name display in these different colors.
Which Sets Feature Foil Cards?
There are quite a few sets that feature foil cards, but some of the more popular you might come across include:
Topps Flagship Baseball: Rainbow Foils and Gold Foils
Topps Opening Day Baseball: Red and Blue Foils
Bowman 1st Edition: Color Foils
Topps Stadium Club Baseball: Color Foils & Rainbow Foils
Contenders Football & Basketball Foils