Affiliate Disclosure: This post contains affiliate links to eBay, Amazon, and other platforms within the content, sidebar ads, and in other areas. As I am part of the eBay Partner Network and other affiliate programs, if you follow these links and make a purchase, I will receive a commission. Likewise, as an Amazon Associate I earn from qualifying purchases.
One of the biggest reasons baseball cards have grown in popularity over time is the thrill of the chase. That could mean collectors ripping open packs and boxes chasing jersey cards, authentic autographs, and parallel cards.
It could also mean those chasing a "rainbow" of cards which is aptly named given the different colored variations and, again, parallels.
Now, I'll be the first to admit, there are a lot of different terms and acronyms one much wrap their head around if they are going to successfully dive into this hobby.
Some are quirky and unnecessary, but some are considered cornerstone terms that any collector should have a good grasp on. And as you can see from the mention above, the parallel card is one of those terms.
What is a parallel card?
A parallel is an alternative version of a "base" card, which features the same photography as the regular issue, but with slight design differences in colors, appearance, and even feel.
For instance, if you open a pack of cards, most of the cards you typically receive are going to be base cards. You'll notice these cards all feature the same design, look, and feel. At times, though, you'll find a parallel, which resembles the other cards, but with a slight modification.
As of late, these modifications can be different colored borders, as is the case with most Topps and Borman releases, different finishes, as is the case with Topps refractors and Panini Prizms, or even missing or added elements as is the case in Gypsy Queen or Topps Holiday, respectively.
For example, here is a 2021 Bowman Mike Trout green parallel card /99 next to the base version.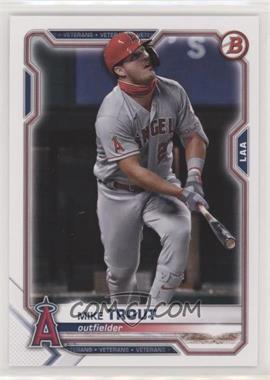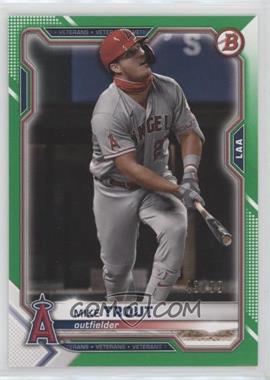 Did you know it's said that the first true parallel card was the 1992 Topps Gold? Here is the story behind those 1992 Topps Gold Winner parallels, too.
How do you identify a parallel card?
Some parallels are easier to spot than others, with some features being so obvious you can't help but notice, while others are so minuscule, they're easy to miss.
To properly identify a parallel, keep an eye out for any card that looks different than the others. For instance, spotting a particular color or border design difference is pretty easy—"this card is plain, white, and dull, while this card is purple, and then this one has zebra stripes."
Read More: Select Zebra Print Runs
It might be easier to first consult a set's given checklist to go into the pack-opening experience with some base knowledge of what a parallel card could look like. That way, when you're flipping through your cards, you have a better chance of identifying a parallel.
What are the different types of parallels?
There are a number of different types of parallel cards, and while it's not possible to identify each of them, here are a few of the most popular parallels, alongside their base version counterparts.
Topps Flagship Parallels: Base, Walgreen's Yellow, Rainbow Foil, Gold Foil, Green /499, and Gold /2021.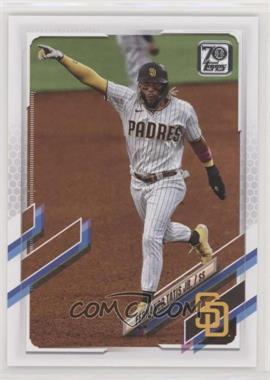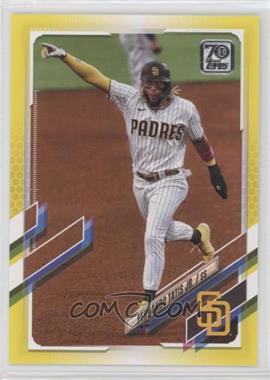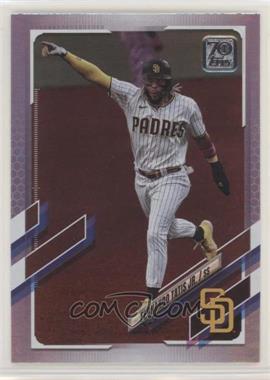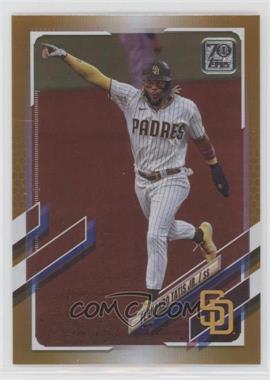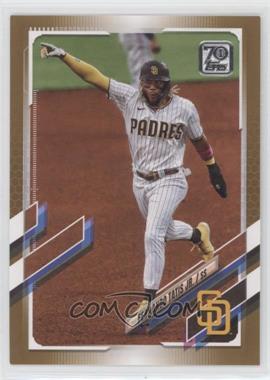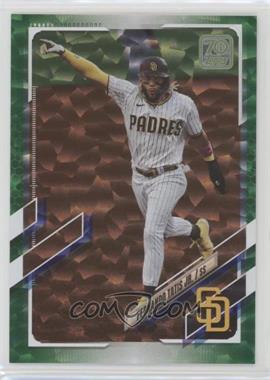 As you can see from the above, the base (far left) version is printed on normal stock, and makes up the regular issue set of 2021 Topps. Then, you have a yellow parallel which is exclusive to cards found at Walgreen's (hanger), two different foil parallels – rainbow and gold – and then the green parallel numbered out of 499 and the gold parallel /2021 (the card's print run).
Read More: Foil vs. Holo Cards
So, of all of these, parallels can be different colors and finishes, and can be numbered or not numbered. And for the most part, it's pretty easy to tell these apart. But how about these?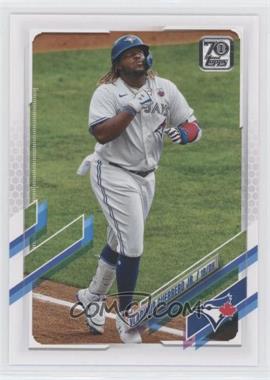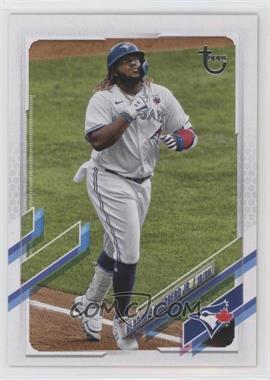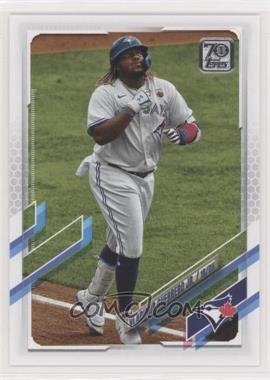 A little more challenging, right? A keen eye can probably spot the different Topps logo in the top right corner of the middle card—this is the Vintage Stock parallel which features a different finish, but more notably, the retro Topps logo, and if you turn the card over, you'll see the numbering /99 on the back.
The card on the far left is actually the base version, so identical to the Tatis base version pictured above, but obviously of Vladimir Guerrero. The card on the right is the Advanced Stats parallel, and the trickiest to spot in my opinion. In fact, you'd be more likely to miss unless you turned the cards over and reviewed their backs as well.
When you do so, you'll see the Advanced Stats parallel has the /300 numbering, but also the advanced stats (which differ than the traditional stats you'll find on the back of the base version).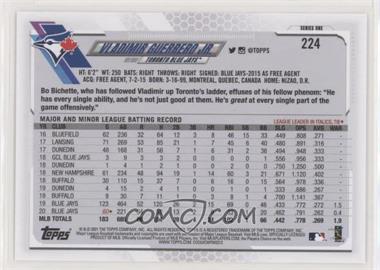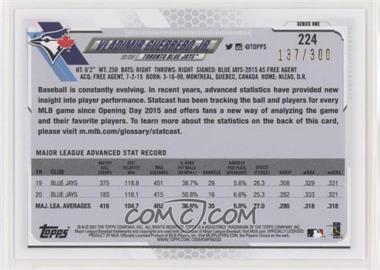 What's the difference between a parallel and an insert?
An insert card is a completely different set of cards that functions with its own checklist. On the other hand, a parallel is more closely related to the main base issue of the set in mind, and that's reflected by the fact that the card's photography is identical, but the design is a bit different.
From the 2021 Topps examples above, these are all parallels, as you now know. Again, it's the same card, just in different versions, and another way to cement this thought is to look at the card number—224, which, for the most part, will carry through to each different parallel of that same player.
An insert, though, is a completely different card—different photography, design, and numbering.