Affiliate Disclosure: This post contains affiliate links. As I am part of the eBay Partner Network and other affiliate programs, if you follow these links and make a purchase, I will receive a commission. Likewise, as an Amazon Associate I earn from qualifying purchases.
If you're thinking about card protection and storage, that's a great first step. That said, where do you go from here? You might have hundreds of cards on your hand worthy of adequate protection in order to preserve their value. And while the best sports card holder depends on the situation, you do already know penny sleeves offer too little, yet you aren't quite at the point of wanting to buy into one-touches.
Which leaves you with the question between semi-rigid pouches, often referred to buy their brand name, Card Saver, and the popular top loader.
Comparing the Card Saver & Top Loader
A Card Saver is semi-rigid card holder and, as the name suggests, is a tougher, rigid plastic that envelopes a card more than a penny sleeve, but that also isn't quite as rigid as a top loader. As a result, each card holder has their pros and cons depending on the situation.
Getting the Card Into the Holder
Getting a card into a top loader is simply a matter of getting the bottom of the card past the top loader opening, at which point the card more or less slides into place.
With a Card Saver, there is no "sliding" and just requires a bit more manual maneuvering. Some might say that getting a card into a semi-rigid Card Saver is more difficult, given it's a tighter fit.
Either way, I don't think this factor carries much weight at all, as both are pretty easy. The important thing to remember though is that both can be quite difficult if not using the right size holder. Meaning, both top loaders and Card Savers come in different sizes to account for card thickness. If either holder "resists" and makes it tough to get a card inside, you might have the wrong holder (always use a penny sleeved card as well).
Read More: Does PSA Grade Thick Cards?
Card Protection
Now, when inside the pouch, the Card Saver might better protect the card from shifting because of that snug fit it provides, whereas a card in a top loader can still move around from side to side and up and down (especially if the wrong size top loader is used, and again, pointing to the fact that you'll want to first place cards in penny sleeves before placing them into top loaders).
If dropped from a distance, a Card Saver might better protect from the fall because the card and the Card Saver act as one, where as a card and a top loader may become separated if the top loader hits the ground at a certain angle. For lack of a better description, a Card Saver acts almost like a seatbelt for the card by securing it into place.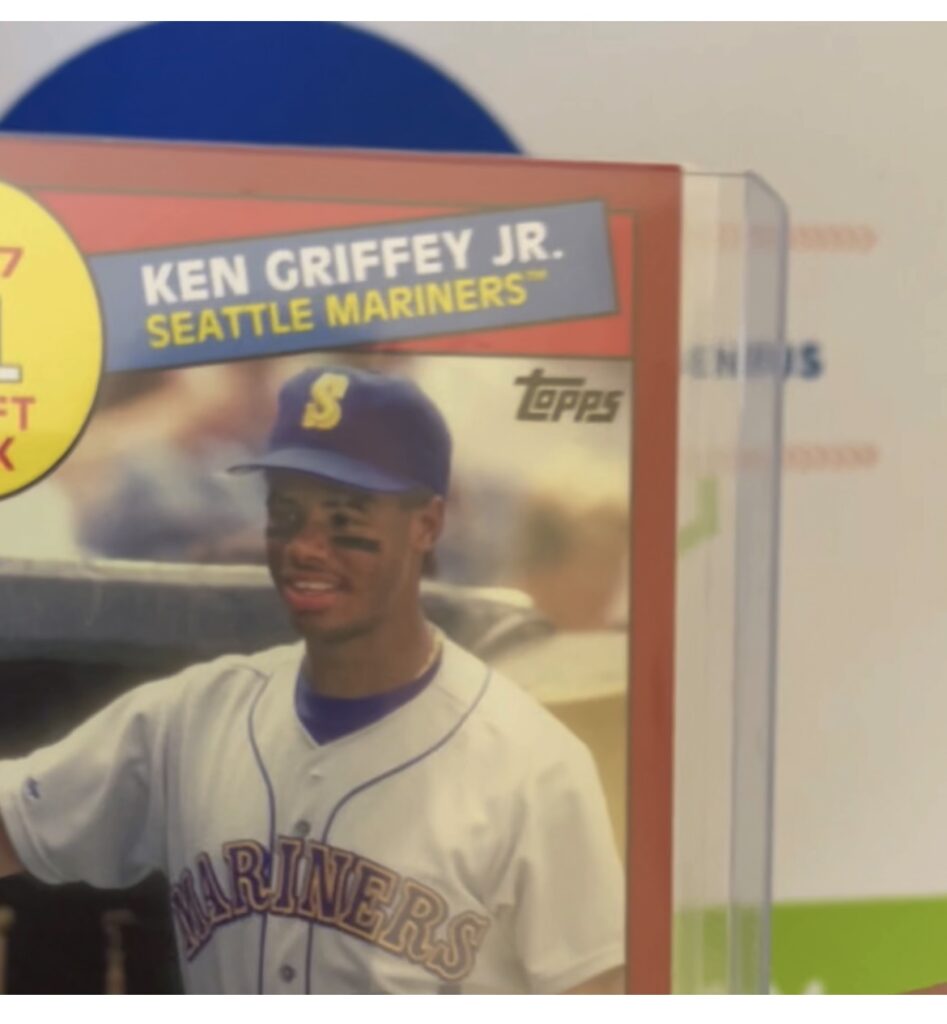 But, if an item is dropped on to a card, the top loader might be the better protector given it does have the harder plastic when compared to the Card Saver.
Shipping Cards
You also have to consider shipping the cards, and how the opening of a top loader and wiggle room could lead to damage when in the mail. That said, a semi-rigid's plastic may not be tough enough to endure bouncing around with other items in the mail.
Either way, take caution and you should be fine—some opt for sealing the top of the top loader and the opening of their semi-rigids with painter's tape, and others prefer to sandwich cards between pieces of cardboard.
My preferred method is to put the top loader or Card Saver into a team set or graded card bag, and then sandwich between pieces of cardboard slightly larger than the holder. I then secure the cardboard pieces with painter's tape and place into a bubble mailer. Depending on the card and value, I might then place that smaller bubble mailer into a larger bubble mailer for added protection.
Storing Cards
Frankly, you'll see more people storing their cards in top loaders than Card Savers, I'd imagine. top loaders fit into most shoe boxes and stack nicely, where a Card Saver because of its taller shape and bendable top, may not fit in as many different places.
Heads up! This is also a good spot to mention SlideLoaders, which is a product I came across on TikTok. With the SlideLoader, you get added protection, but even better, an open space on top of the card that allows you to create and slip in a custom label with any information you might need when storing and organizing.
Use code BALLCARDGENIUS for a 15% discount.
That said, if you're someone who grades a lot of cards, it might just be easier to store cards in Card Savers, because…
Grading Cards
While PSA accepts top loaders, they advise against it, and recommend you ship cards inside of Card Savers when submitting for grading. So, per the above, if you know you're going to be sending a card in a Card Saver anyway, why risk any potential damage by first putting it into a top loader, only to remove it from the top loader to place inside of a Card Saver?
All in all, there is rarely a right and wrong answer. For me, I do prefer to keep cards in top loaders, but that's only because I don't grade a ton and have a lot of inventory on hand. I also sell on eBay, so the top loaders make scanning, storage, and shipment just a bit easier for me.