Affiliate Disclosure: This post contains affiliate links. As I am part of the eBay Partner Network and other affiliate programs, if you follow these links and make a purchase, I will receive a commission. Likewise, as an Amazon Associate I earn from qualifying purchases.
I know, the term "rare" baseball cards from the 1980s is a bit of an oxymoron, but hear me out—it's not all junk wax!
First, let me define what I mean by "rare." We all know that when it comes to the best cards of the 1980s (and the best 80s cards sets), we are going to be talking about rookie cards, primarily—Bonds, Griffey, and other big names that grace the top of any list of the greatest to ever play the game.
And then in terms of the most valuable cards, it's going to be those same players' cards, but the Tiffany versions, and graded gem mint 10.
Sure, these cards are "rare" in that you won't find many 1985 Topps Tiffany Mark McGwire cards graded as PSA 10, but the base, ungraded version of the card itself isn't hard to come by.
So, when I'm talking about rare, I'm referring to the cards themselves; not the special cards in a "10" grade. Here they are, in no particular order:
1. 1982 Fleer John Littlefield "Lefty" Error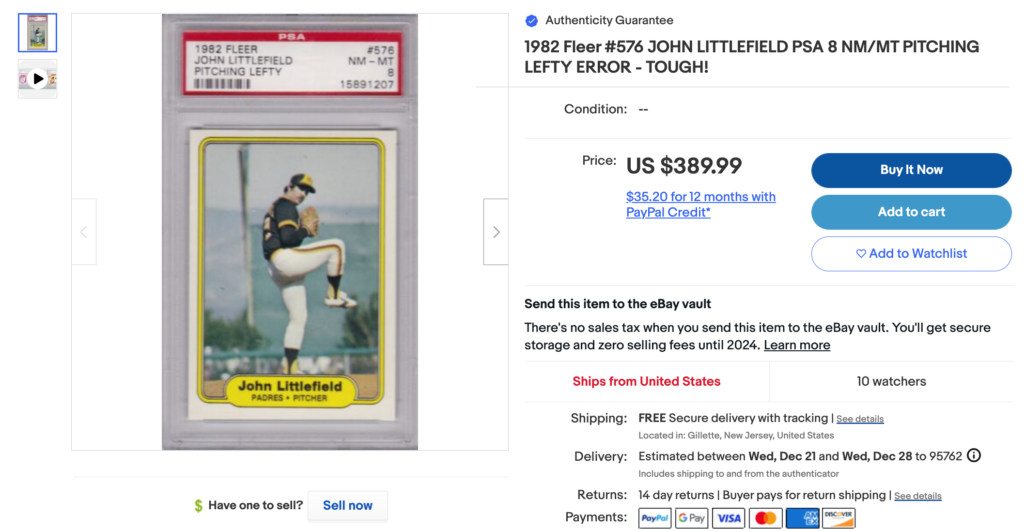 Case in point, John Littlefield—no, his 1982 Fleer card is not rare by any stretch of the imagination, but the error card that "mirrors" the original photo and thus has Littlefield appearing as a left-handed pitcher is. There are only 8 copies of this "reverse negative" currently for sale on eBay at this moment, and the last raw sold went for $150.
2. 1987 Donruss Opening Day Barry Bonds Johnny Ray
I've talked about this card multiple times on this blog, so if you're an avid reader, apologies. If this is news to you, then buckle up! In 1987 Donruss Opening Day sets, there is a "Barry Bonds" card that doesn't picture Barry Bonds, but instead features his teammate, Johnny Ray. The card is quite rare, as I only see about 10 copies available on eBay at the moment. The last raw sold for around $400!
3. 1989 Upper Deck Gary Sheffield Upside Down "SS"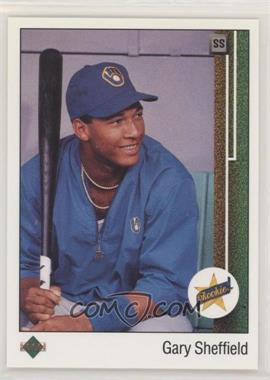 I only just learned about this card a couple of months ago, so that should tell you something. Not to say I know anything and everything about cards, but growing. upand collecting in the 80s and the 90s, I can't believe I missed this one. Anyway, the "SS" on some 1989 Upper Deck Gary Sheffield cards is upside down.
This is one that might not be that rare because who is really going to be able to tell if the "SS" looks slightly different when flipped upside down? Either way, there are about 30 copies currently for sale on eBay right now and the last raw sold for a few bucks.
4. 1989 Upper Deck Dale Murphy Reverse Negative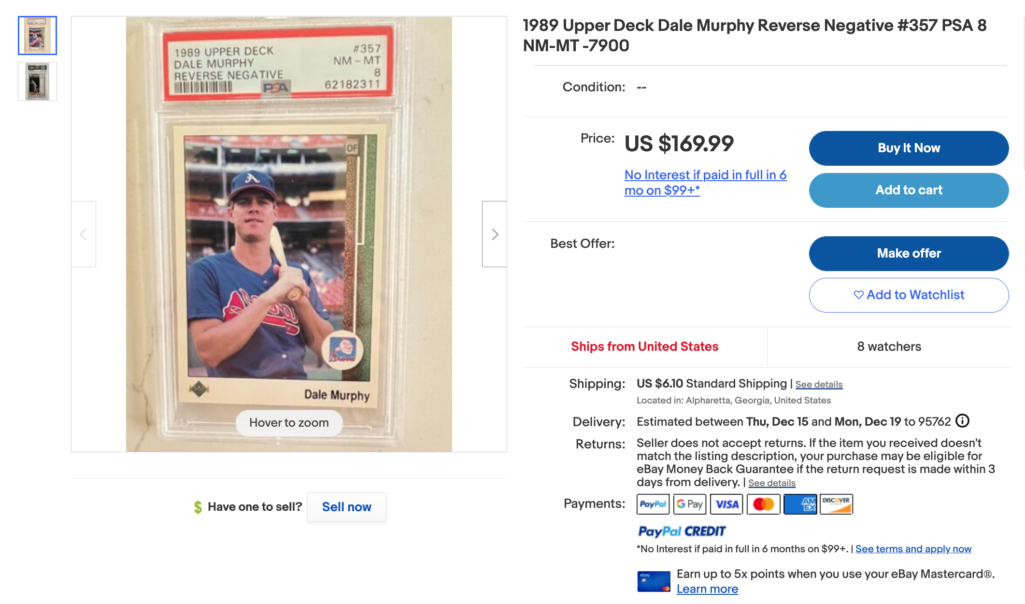 There were so many error cards in late 80s baseball card sets it's difficult to know how many of them were true mistakes and which might have "slipped by" intentionally in order to drum up demand. We will never know! But speaking of, like the John Littlefield 1982 Fleer error mentioned above, there is a 1989 Upper Deck Dale Murphy "reverse negative." It's much rarer than something like the 1990 Donruss Juan Gonzalez Reverse Negative, with about 20 copies currently for sale on eBay (where Juan Gon has over 100).
5. 1984 Topps Nestle Don Mattingly Rookie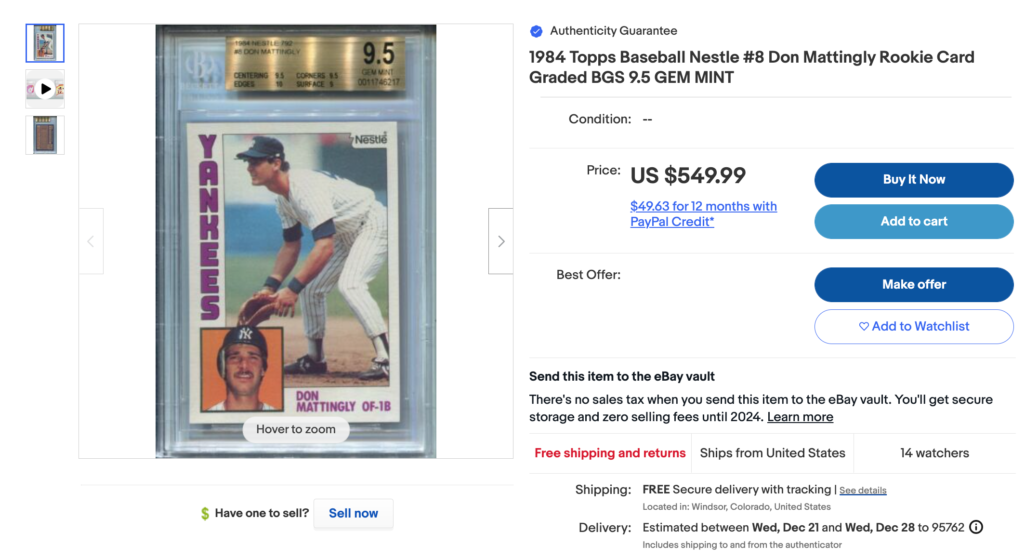 See, even though I mentioned you won't see your typical valuable 80s cards on this list, between this one, the Bonds error mentioned above, and others, there are still plenty of stars. So yes, while the 1984 Topps Mattingly is an easy find (with hundreds and hundres on eBay) the Nestle version of the card is much rarer—I only see about 20 copies currently for sale, and the last raw sold for about $75.
6. 1988 Upper Deck Promo Wally Joyner #700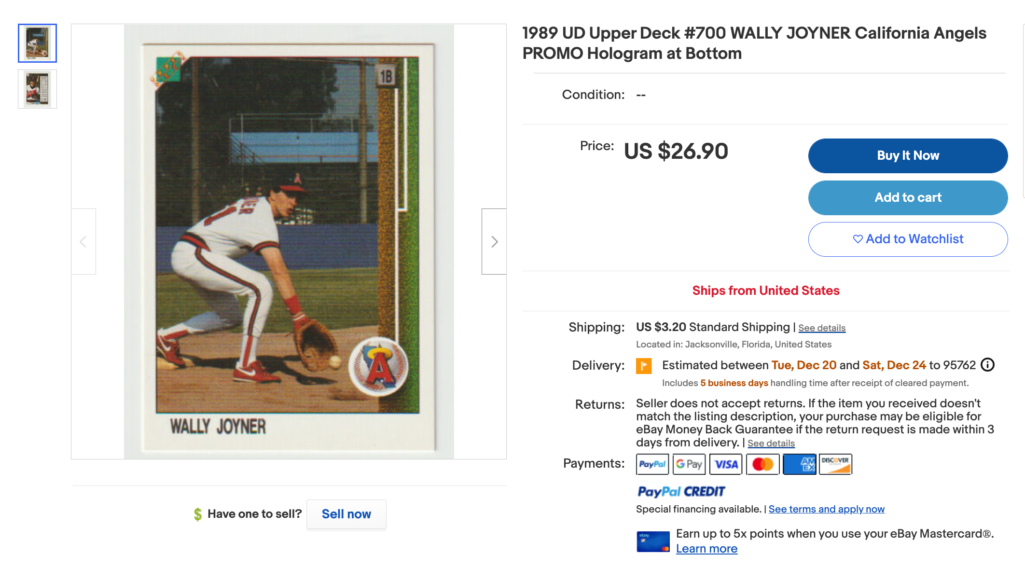 A ha! You thought this was another 1989 Upper Deck entry, but you're wrong! OK, you're kind of right, but it's actually a 1988 Upper Deck promo. Beckett has a brief history on these promo cards, but in summary, two cards – Wally Joyner and DeWayne Buice – were given out to dealers at the 1988 National Sports Collectors Convention in Atlantic City to show off what was in store for Upper Deck's first release in 1989. I currently see about 25 copies for sale on eBay, and the last raw sold for $25.
7. 1987 O-Pee-Chee Barry Bonds
OK, perhaps the least rare card on the list, but I'm including it because whenever you see an O-Pee-Chee card, compare it to its Topps counterpart and you'll get the feeling that it's rare based on the numbers.
For instance, there are just under 150 1987 O-Pee-Chee Barry Bonds cards currently listed for sale on eBay. Any guesses on how many 1987 Topps Barry Bonds cards are currently for sale? Over 4,000.
So, there you go! And yes, no Billy Ripken "FF" card—while valuable and different, there are hundreds of copies currently for sale on eBay, and not exactly rare in my book.