Affiliate Disclosure: This post contains affiliate links. As I am part of the eBay Partner Network and other affiliate programs, if you follow these links and make a purchase, I will receive a commission. Likewise, as an Amazon Associate I earn from qualifying purchases.
Sports cards are only little pieces of cardboard if you allow them to be. Meaning, there is so much that goes into a single sports card that one can easily find joy in even the most obscure of releases.
In this case, have you ever looked at the backgrounds of your cards? That is, behind the superstar or rookie on the front, there is a whole scene unfolding in the back.
Sometimes there isn't much to look at, but other times you might see even bigger superstars (like Michael Jordan) or other mischief that makes for some of the funniest of sports cards.
You might also catch "celebrities" in their own right (or perhaps member of popular culture if "celebrity" isn't the right term).
Let's take a look!
2018-19 NBA Hoops Pascal Siakam with Drake
Compared to the others, you'll have to squint a little for this one, but it's him—Drake sitting courtside at a Raptors game (shocker) behind Pascal Siakam's dunk attempt.
With a packed house it might be tough to find anyone in the crowd, but if looking for celebrities on your sports cards, then checking the courtside seats is probably a great start. Either way, here is a zoomed in look: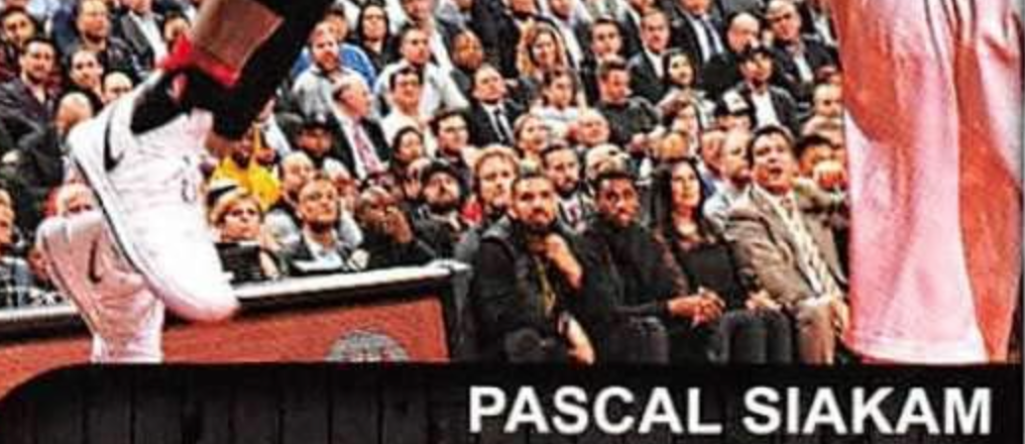 I won't carve out separate entries for each of these, but obviously, Drake is a Raptors mainstay and thus has a few cards featuring him intently taking in the game.
In addition to the Siakam above, the 2016-17 Chronicles Optic Paul George is another popular option (with a clear shot of Drake).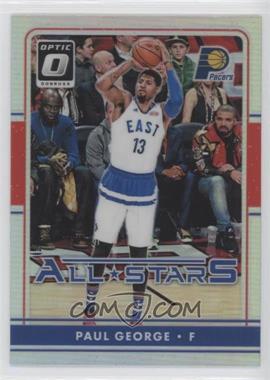 2019 Chronicles Playbook Ja Morant with Young Dolph (and others)
While a Pascal Siakam/Drake combo is a good one, it's tough to be a rookie card that features an up-and-coming superstar with what was one of music's budding stars before an untimely death.
Again, check the front-row seats to our right.
This card's value took off at a time, with a couple PSA 10 copies hitting a few hundred bucks. Today, you can find one for around $100.
That said, the card has actually received even more new life when it was recently discovered the parents of "The Blindside" fame were also spotted in the crowd. It's now currently one of basketball's hottest cards yet again.
1990-91 Hopps Greg Grant with Paula Abdul
Now, here you have Paula Abdul in the background of a basketball card and it's not even the most famous "background" card of the set (more on that to come).
You can clearly see the "Straight Up" singer sitting right beneath the basketball in Grant's right hand. Again, I feel like if you were able to apply facial recognition to any courtside photo, you'd more often than not find a celebrity.
1990-91 Hoops Mark Jackson with the Menendez Brothers
This is a tough one because it's a wildly popular card, but unlike most of the other cameo cards you come across, the nature of the "celebrities" in this one is quite grim.
So, I can't not include it because it would make the post incomplete, but I'm also not going to go into detail. You can Google for yourself if you'd like to learn more.
President George Bush (and Mantle) 2007 Topps Derek Jeter
Another questionable entry, but for a far different reason. Meaning, while it's not out of the realm of possibility that George Bush would ever be at a Yankee game watching Derek Jeter from the stands, but a Mickey Mantle sighting would warrant a call from the Ghostbusters.
In both cases, their placement on this 2007 Derek Jeter Topps card is obviously thanks to Photoshop, and thus not as much of a cool and coincidental cameo as it is a Topps gimmick.
Donald Trump Wrestlemania
Including this card raises another question—is wrestling a sport, or is it more of a theatrical performance? If you say the former, then including this Donald Trump feature in the background of the great Hulk Hogen makes a ton of sense.
The above card is actually just one of what might be a couple or a few different Wrestlemania cards featuring Trump. This one in particular has Trump just to the left of the referee. This one below has Trump smiling and looking on closer to the right of the card.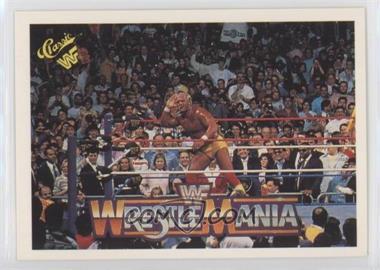 Draymond Green 2020-21 Donruss with Jack Dorsey (Potentially)
Last but not least is a card I've seen make the rounds on Twitter, fittingly, with what is someone who looks like Jack Dorsey. I haven't seen any sort of confirmation that this is or is not in fact Dorsey, so I'll leave it one open as a possibility.
On a related note, I came across this 2016 article titled "Why Jack Dorsey is obsessed with the Golden State Warriors" which mentions:
"Dorsey says he's "fascinated" by the Warriors, who he sees as a good template for how to build other winning teams."
Great taste, Jack!