Affiliate Disclosure: This post contains affiliate links. As I am part of the eBay Partner Network and other affiliate programs, if you follow these links and make a purchase, I will receive a commission. Likewise, as an Amazon Associate I earn from qualifying purchases.
When baseball lovers and pundits discuss the game's greatest pitchers, "The Rocket" often blasts to the forefront of the conversation. Roger Clemens, with his unmistakable moniker, carved a niche for himself in the thick books of baseball history.
Over a remarkable 24-season career, Clemens showcased his mound prowess for the Boston Red Sox, Toronto Blue Jays, New York Yankees, and Houston Astros—stacking his awards cabinet with 7 Cy Young Awards and a staggering 11 All-Star game appearances
In this post, we'll delve into some of the most sought-after Roger Clemens baseball cards that every collector would love to have in their collection.
Please keep in mind that while these are some of the most valuable Roger Clemens cards available, I'm utilizing Market Movers to look back at average sales over the last 90 days. Also note that I'm going to mention a card once, so if a PSA 10 of a particular card is valuable, and a BGS 9.5 is almost as valuable, I'm only going to list and talk about the PSA 10.
Last, don't forget that in addition to these popular options, there are always rare inserts, parallels, and autos that hold great value as well (and sometimes greater value than these).
Make sense? Good, great, grand—get on the Rocket.
1. 1985 Topps Tiffany #181 Base PSA 10
The 1985 Topps Tiffany #181 Base PSA 10 card of Roger Clemens in its impeccable "gem mint" condition last sold for $8,700. That's right—while Roger Clemens remains a topic of debate in the sports world due to various controversies, there's no denying the iconic status of his rookie cards in the hobbyist community.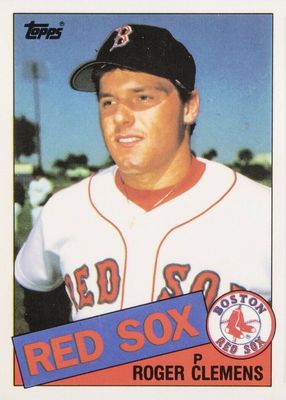 Among these, the 1985 Topps Tiffany Roger Clemens card stands out as a true classic. Issued as a parallel to the base set, this Tiffany version boasts a premium white cardstock and a glossy finish that makes it visually striking (and that's by today's standards).
With an estimated print run of about 5,000 factory sets, the 1985 Tiffany is one of the most limited Topps issues ever.
2. 1984 Fleer Update #U-27 Base PSA 10
While a Topps rookie always reigns supreme, a slightly earlier representation of "The Rocket" is found in 1984 Fleer Update. Card #U-27 in a PSA 10 card is currently selling at an average to $1,750. With 11 sales over the last 90 days, this card has ranged in sales from $1,320 to $1,900.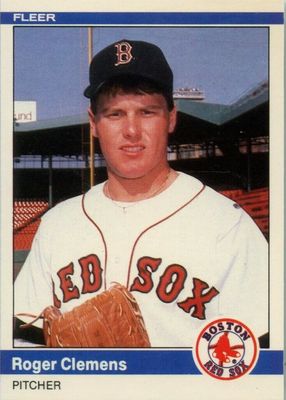 In terms of the set itself, the 1984 Fleer Update set holds a special place in the hearts of card collectors thanks to Clements. While it might not have the superstar lineup of some other sets, its limited production and selection of players make it stand out. While it's not as readily available today, and certainly not inexpensive, dedicated collectors can still find this set or individual cards from it in auctions or on platforms like eBay.
3. 1985 Topps #181 Base PSA 10
Back to 1985, but this time with the Topps #181 Base PSA 10. While the overall value of the base card won't touch or come close to the Tiffany rendition, the card as experienced a significant surge in its value over the last 90 days. Initially selling at $941 at the beginning of the period, it has jumped over 8 sales, settling at an average of $1,070.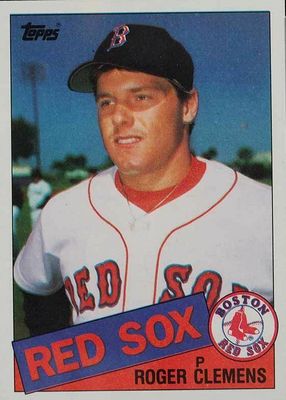 The 1985 Topps baseball card set is often regarded as a tangible symbol of the baseball card hobby boom of the 1980s. While the set might seem standard for its time, with its distinctive brown card stock and white borders, it's the rookie cards that truly set it apart. The 1985 USA Mark McGwire leads the way, but even common cards evoke a sense of nostalgia for those who experienced the players' golden years firsthand.
4. 1985 Fleer #155 Base PSA 10
And now back to Fleer, but this time looking at 1985 Fleer #155 PSA 10 as opposed to 1984 Fleer Update as discussed earlier. And, it's a curious case as this card has seen the most impressive growth among the lot. Starting at a average sales price of $660, it has skyrocketed by $539 to reach a current average of $1,199. With four sales on record, this card has been consistently selling between $660 and $1,199.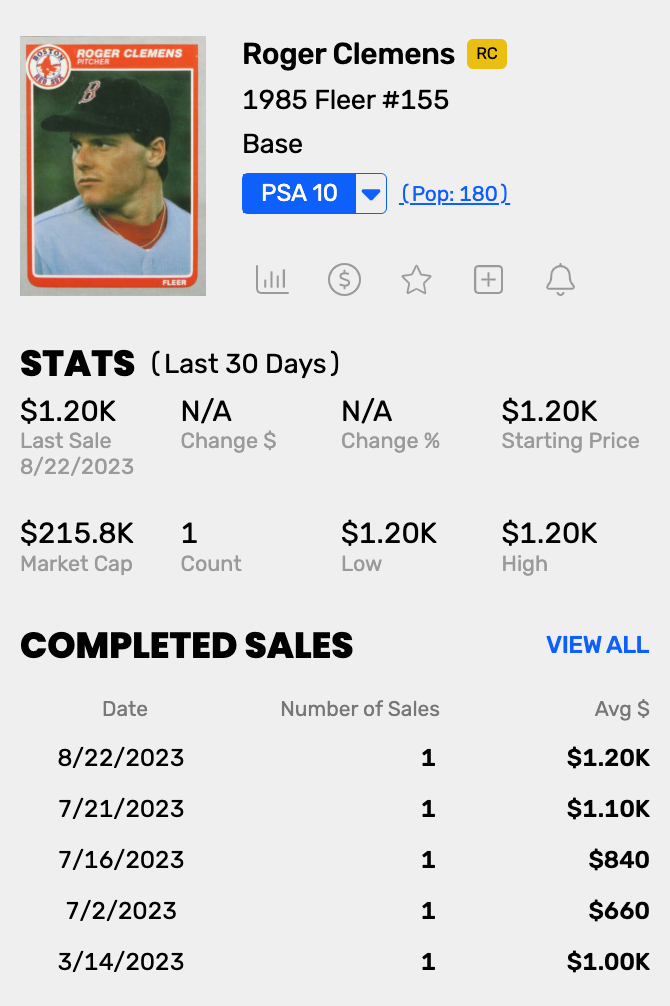 The 1985 Fleer baseball card set is a fun one for collectors, especially those who appreciate the blend of vintage aesthetics with iconic players. Among the set, the Roger Clemens card is a standout, capturing the essence of a young pitcher poised for greatness. On a personal note, the 1985 Fleer Rickey Henderson is perhaps my favorite base Rickey.
(Even with an awful photo, the card just hits different:)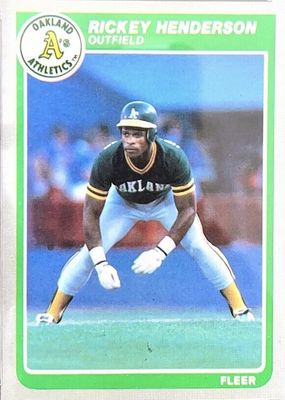 5. 1991 Topps Desert Shield #530 Base PSA 10
Much like Cal Ripken Jr. and his most valuable baseball cards, the Topps Desert Shield #530 PSA 10 Clements holds its ground with a value of $838. This card, with only one sale recorded over the last 90 days, remains a unique piece for those looking to capture a later moment in Clemens' illustrious career.
Clemens aside, 1991 Topps Desert Shield set is more than just a collection of baseball cards; it's a tribute to the brave men and women who have served and continue to serve in the military. Each card in this set carries the distinctive Desert Shield stamp, a symbol of honor and respect for the troops involved in Operation Desert Shield. For many collectors, owning a card from this set is not just about celebrating baseball but also about recognizing the heroes who defend our freedoms.
6. 1985 Donruss #273 Base PSA 10
Lastly, the 1985 Donruss #273 Base PSA 10 card, initially selling at $326 has seen a decrease of $50, bringing its current sales average to $276. Despite the dip, with 13 sales ranging from $252 to $395, it remains a favorite among many.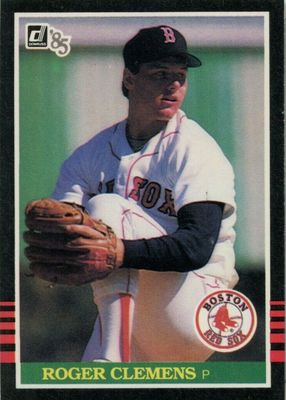 The 1985 Donruss baseball card set is more than just pieces of cardboard; for many, it's a time capsule that transports them back to their childhood. For those who grew up during this era, the sight of this card might recall afternoons spent trading cards with friends, the thrill of opening a new pack, or the pride of owning a card of one of baseball's rising stars.