Affiliate Disclosure: This post contains affiliate links to eBay, Amazon, and other platforms within the content, sidebar ads, and in other areas. As I am part of the eBay Partner Network and other affiliate programs, if you follow these links and make a purchase, I will receive a commission. Likewise, as an Amazon Associate I earn from qualifying purchases.
On one hand, picking up on the subtle differences between cards can be the most difficult thing for new collectors to figure out, while on the other, it's the identification process and "sleuthing" that is actually the most enjoyable for some.
Either way, one big area of confusion is telling the difference between the silver prizm and base prizm card from Panini. Even worse, if you were to go to eBay right now and search "silver prizm" you'd probably come across a number of listings that weren't actually silvers.
And not knowing can be a costly mistake—just look at the difference in prices between a base prizm rc and its silver counterpart.
How to tell the difference between silver prizm and base?
One way to identify a silver prizm is to look on the back of the card for the bold, italicized "PRIZM" in all caps. Another way is to look for the "refractor" rainbow-like lighting on the front of the card.
(Learn more about refractor cards or continue reading below for silver prizm vs. base details and examples.)
For example, take a look at the back of this 2019-20 Panini Silver Prizm Keldon Johnson card from COMC compared to the base version of the card. Notice the "PRIZM" printed just below the right-hand side of his "NCAA totals" stat line.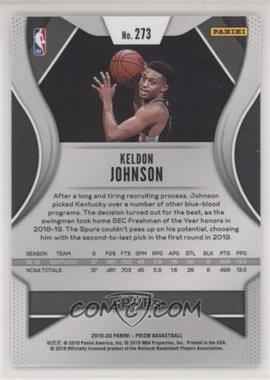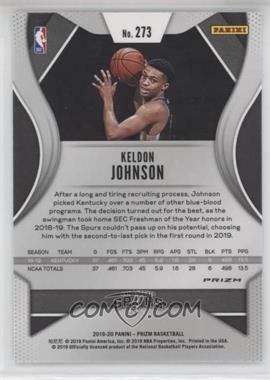 Important points to know
Now, if only it were that easy, right? While the above instruction is fairly straightforward, it's not an end all, be all determination. Meaning, there are a number of additional factors and points to know.
PRIZM isn't always located in the same place
One important thing to note is that this "PRIZM" will not always be found in this exact space on every card. It can sometimes be found at the very top right of the card, near the top and in the middle, on the bottom, etc. It all depends on the particular set and its design.
Here are a few additional examples across different years, sports, and sets: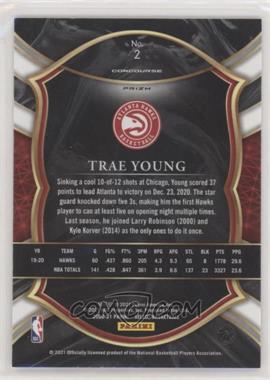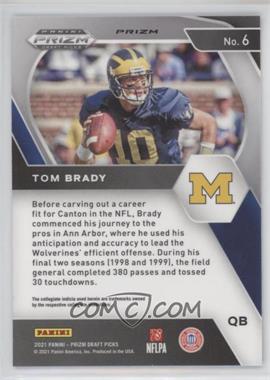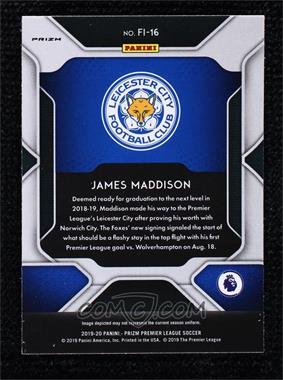 See how they all have PRIZM yet it's printed in different areas of the card? These are all silvers.
One other thing to note here is that some cards even say PRIZM twice. For instance, and for whatever reason, these 2021 Prizm baseball inserts (Lumber Company and Rookie Class) print PRIZM twice along the top of their cards.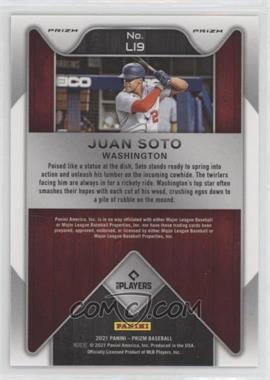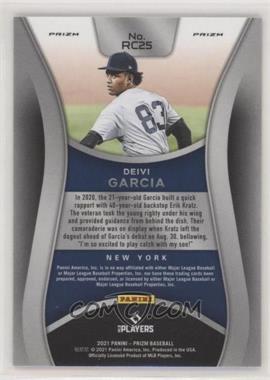 Could it be a printing error? I'm not sure, but I haven't seen an example from either of these sets that didn't have the PRIZM printed twice.
The bottom "set" text is not the same
Also worth noting—we are not talking about the mention of "PRIZM" at the very bottom of the card. Meaning, if you look at the bottom of Panini cards, you'll see a mention of the set and set year. So, if you happen to be looking at the actual Prizm set (more on this below) there is going to be a mention of PRIZM (as in "2020 PANINI—PRIZM FOOTBALL").
Trending on Ballcard Genius
Silvers can be found in Select, too
As the above point alludes to, there is a set from Panini actually called Prizm, however, silver prizms can be found in other Panini products, like Select. The identification process is the same, and you'll still be looking for PRIZM but just a note to not let the fact that the card is from Select throw you off from thinking you have a silver.
Optic is a little different
Not to make matters more confusing, but Optic also has silvers, however, they are generally referred to as "holos" and not prizms. So, you can say "silver" generally refers to silvers in either Prizm, Select, or Optic, but "silver prizm" is generally reserved fro Prizm and Select while "holo" is reserved for Optic.
And again, there are differing opinions on this, and one person might say one thing while the next says something different.
PRIZM doesn't always mean silver
Last, the presence of PRIZM on the back of the card identifies that the card is a prizm, but it doesn't 100% mean that the card is a silver prizm. Meaning, there are a number of different prizm variations. The silver is closest to the base version which is why we are detailing it here in this post, but it's also worth mentioning that identifying a silver by the PRIZM ont he back of the card is only one piece of the puzzle.
The other piece is what the card actually looks like. Again, if it has the refractor finish on the front – and is not a different color like red or purple, and doesn't have any of the other design elements like pulsar, disco, etc. – then it most likely a silver.