Affiliate Disclosure: This post contains affiliate links to eBay, Amazon, and other platforms within the content, sidebar ads, and in other areas. As I am part of the eBay Partner Network and other affiliate programs, if you follow these links and make a purchase, I will receive a commission. Likewise, as an Amazon Associate I earn from qualifying purchases.
I feel like I repeat something like this in every blog post, but it's really worth saying in this one. "Best" is a relative term—just like I think my favorite team is the best, or a particular food, song, or movie, you might have different opinions. And, in the end, we can both be right.
When it comes to cards, it's a similar thought process, but I also understand you're probably in the market to make a purchase, and thus it's not only which Panini cards are best for any reason, but perhaps are most valuable? Or, maybe you are truly wondering about best value of a pack? Or best looking? Not to mention this could vary across different sports!
Which Panini Cards are Best?
Best Football Card Brands to Collec...
So, all that said, here is my best shot at answering the question for you. From Prizm to Select, and many more, here are what could be considered the best Panini cards for a number of different reasons.
Best of the Best: Prizm
A favorite in the hearts and collections of many, Prizm can be thought of as the best of the Panini card brands. Thus, it's also typically the most valuable, and yes highly-sought after.
What makes it great? Besides the fact that it has simply been crowned so by the card community, here are a few other thoughts.
One, everyone loves a shiny card. Just like Topps Chrome will outshine (pun intended) flagship in most occasions, Prizm is a favorite because of its heavier stock and shiny finish.
Second, there are a ton of variations—and not just your everyday silver and different colored prizms, but animal prints like tiger stripe and more.
Third, the design? Actually, I'm not quite sure about that, as I personally have never really loved the design, but many probably do.
Best for All-Around Fun: Donruss
OK, no matter what I put here there was bound to be some disagreement, but hear me out.
One, I wanted to pick a line that was applicable to all three major sports (football, basketball, and baseball). Which, with that said, most Panini products could check that box, but there is just something about the relationship between Donruss and baseball that transcends the others.
Secondly, fun comes in a variety of forms—some find it by spending thousands of dollars on a case or special box and seeing what big hit they're going to walk away with, while others find fun down different avenues. Me personally? I'm a different avenue kind of guy, with fun having a much greater chance of showing up to the party if I'm not worried about making my money back in the process.
Last, on to the cards themselves, there is just a lot of entertainment for the dollar spent with Donruss. Here are some examples.
First, starting with baseball – because it's not typically associated with Panini like basketball and football are – there is a lot to like.
Retro designs patterned after classic Donruss baseball of the 80s, of which I and many others grew up with and fond of.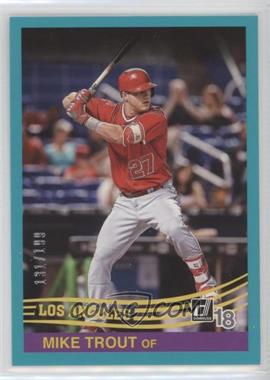 And while Donruss cards are now missing logos, the "Whammy" insert, MLB license or not, is the epitome of fun.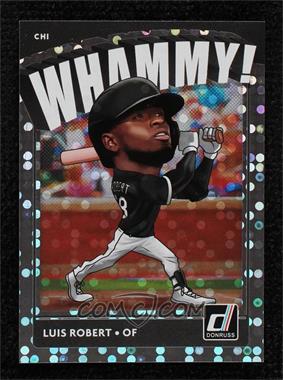 Not to mention that over the last few years, general insert designs have become way, way cooler, with "Unleashed" leading the way.
Trending on Ballcard Genius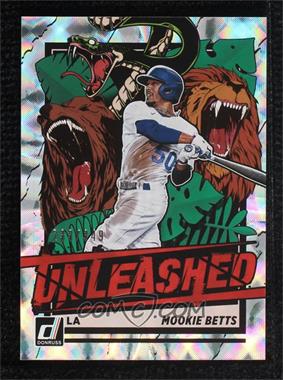 Best for Nostalgia: Chronicles
The reason I say this about Chronicles is well, one, it's in the name—a "chronicle" is an account of a historical event, right? So, when you open a pack, you can expect to find designs that are reminiscent of yesteryear, or perhaps not even that far into the past, but across different product lines including Select, Score, and more as is the case with Chronicles Draft.
Looking at 2021 Panini Chronicles across the different sports, here are a few examples of what I mean: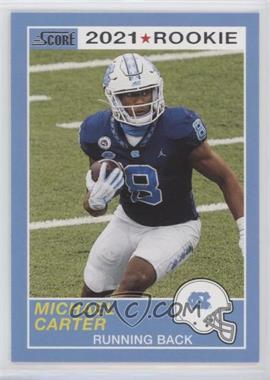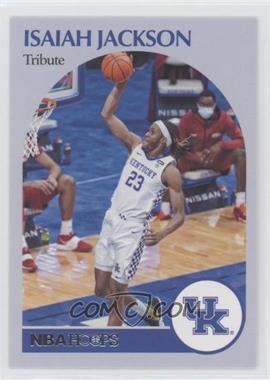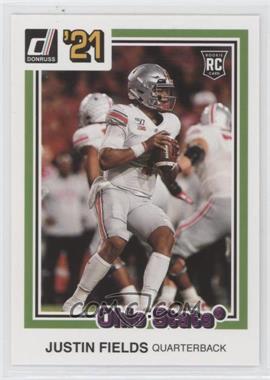 Best Prizm Alternative: Select
Basically for all the reasons people crown Prizm the best, you can name Select the best Prizm alternative. Simply, you have the shine on the thick card stock, the many parallels, and just an all-around similar look and feel.
Best "Just Not for Me" Mosaic
This is just personal preference, really, but I don't see the appeal of Mosaic, which is odd, because I'm a huge fan of shiny, in your face flash, and everything that Mosaic stands for. Really, and it sounds even more weird when typing it out, I think it comes down to the fact that Mosaic card photos don't have natural backgrounds.
That is, when you think of a sports card, you think of an athlete in their element—on the court, on the field, etc. But, Mosaic removes all of that, and just features a player on top of a design. I don't know, not a great reason, but the best reason I can come up with for now. Check back in a month or so.