Affiliate Disclosure: This post contains affiliate links. As I am part of the eBay Partner Network and other affiliate programs, if you follow these links and make a purchase, I will receive a commission. Likewise, as an Amazon Associate I earn from qualifying purchases.
The best baseball card packs to buy right now include 2023 Bowman Chrome, 2023 Topps Chrome Cosmic, 2023 Topps Chrome Sapphire, and 2023 Topps Chrome. In general, Chrome of either Topps or Bowman are among the top products each year, with those chasing prospects opting for Bowman, and those who prefer major league rookie cards going after Topps.
Here is a list of the most popular sealed wax products over the last 14 days according to Market Movers. While the data reflects box sales, logic tells us that if particular boxes are hot, so are the backs within them.
2023 Topps Cosmic Chrome
2023 Topps Chrome Sapphire
2023 Topps Chrome
2023 Bowman Chrome
2023 Topps Chrome Logofractor
2023 Topps Series 2
2021 Topps Update
2022 Bowman Mega Box
2023 Panini Immaculate
2022 Topps Chrome
That said, things are always changing and collector tastes and habits change with the seasons, and card manufacturers roll out new products and surprises.
So really, while I can relay what's hot in the market, the answer of which is truly best rests with you and your collecting or flipping preferences. Are you a buy and hold type of person? Or are you someone who can't even wait to get out of your car to rip a pack? And then once you rip, do you want to collect the set? Are you only looking for insert cards or case hits?
As a result, I've gone into detail on the different packs and boxes available, labeling each as the "best of" depending on the different general needs of those doing the collecting.
Best Baseball Card Packs & Boxes to Buy in 2023
There are a ton of choices, and while we are going to go through a few different options to buy so far in 2023, the best packs for your might be different than the best for me, and so on.
2023 Bowman Chrome: Newest (and Best?)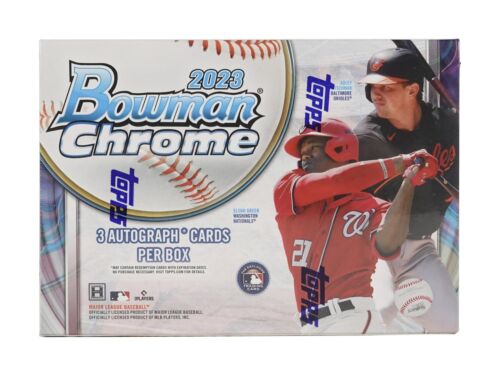 The baseball card world is once again abuzz with the launch of the 2023 Bowman Chrome, a collection that always promises glimpse into the future of MLB, but this time around, is mixing in quite a bit of nostalgia.
As enthusiasts and collectors scramble to get their hands on sealed boxes, it's clear that this year's release is not just another set of Bowman.
While the lineup boasts of emerging stars like Felnin Celesten and Deyvison De Los Santos, it's the "expect the unexpected" inclusion of legends like Babe Ruth that has everyone talking. And for even more chatter, Dave & Adam's tantalizing $200,000 bounty on the 1/1 Babe Ruth Superfractor is hard to ignore.
🚨BREAKING NEWS🚨

Sources tell us that there are less than 12 boxes of 2023 Bowman Chrome where every card is autograph or there are also ones where every card is a relic 📦 pic.twitter.com/aKAvpLgiJJ

— Sports Card Investor (@SportsCardInv) September 13, 2023
The late-breaking news of the "magic box" is another game-changer and simply the latest tidbit to drop…who knows if it will be the last.
2023 Topps Chrome: Best of the Year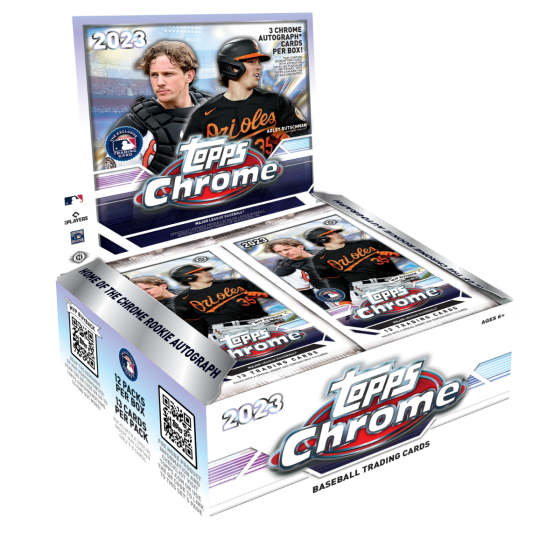 July 2023 Update: In case you haven't heard Topps just announced their MVP Buyback offer is back, which means you can soon redeem AL and NL MVP cards (base and base checklist refractors from Topps Chrome to participating local card shops for at least $20 in store credit! There is a ton more to know, so be sure to check it out.
Just when you thought the collecting season was over, Topps always comes through with the delivery of 2023 Chrome. Just a fun set altogether, with each year giving us something new, no matter how much of a gimmick one might believe it to be.
This year?
While last year was the debut of the logofractor (which coild be found in mega boxes to go along with the still semi-new Speckle and RayWave refractors) this year it's the, wait for it, Tacofractor.
Yes, it's true, but let's not get sidetracked.
Scheduled for release on July 26, 2023, 2023 Topps Chrome blends modern card designs with the traditional shiny chromium finishes. I personally prefer jumbo boxes, which is packed with 12 packs, each containing 13 cards, and should contain three autos, 12 refractors, and 6 prizm refractors, among other shimmery goodness.
According to Waxstat, the average price right now for a jumbo hobby box is $349.95 (with a low of $325), while a regular hobby box (which only contains one auto this year) is averaging a price of $146.17 with a low of $135.
The release boasts a rich roster of rookies, including talents like Corbin Carroll, Anthony Volpe, Gunner Henderson, and plenty of others. More to come as boxes start to get ripped open!
2023 Topps Series 1: Best for "Everyone"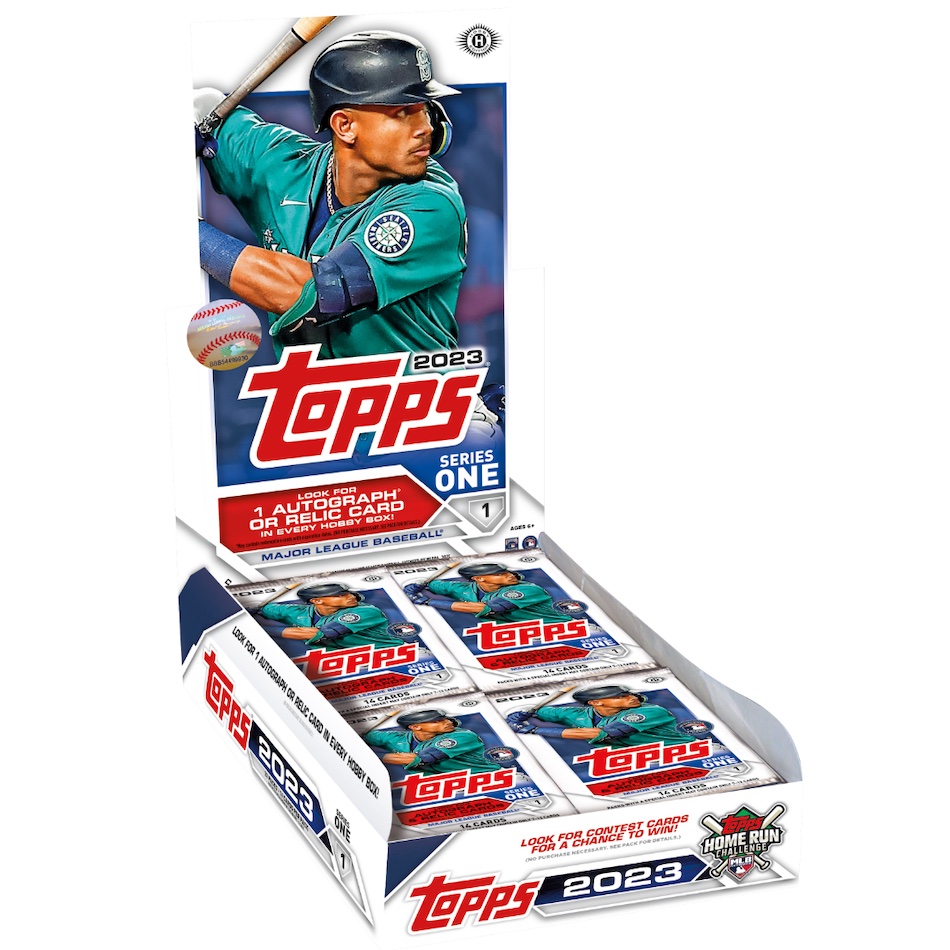 To kick off the 2022 season, Topps introduced their series 1 packs to a ton of excited fanfare. Not only were collectors and flippers salivating to get a new product, but the introduction of the Wander Franco "true" rookie card made things all the crazier.
Now, in 2023, while we are already into the Series 2 release, there is still plenty of excitement around the chase for this season's rookie class which is shaping up to be the best in recent memory.
To level set, Topps flagship is flagship after all, offering plenty of everything for every type of collectors. For instance, Topps flagship is a must for set collectors, offers "true" rookies for rookie collectors, fun inserts for insert collectors, and of course chances at big hits for thrill seekers.
And let's not forget those who might be interested in short prints and variations. Topps flagship (and another release on this list) sure has plenty to offer in that regard.
One more thing to note with these is that pack configurations in terms of number of cards, types of cards, odds, etc. are going to vary based on the type of pack, whether it's hobby, jumbo hobby, retail, retail exclusive, etc. Some of this plays into figuring out if hobby boxes are worth it from a cost and/or entertainment perspective.
For example, if you happen to find a hanger box/pack at your local Walgreens (yes, Walgreens sells cards), you'll probably find exclusive to Walgreens yellow parallels. Same for those found at Meijer, but as Royal blue parallels, etc.
A hobby box includes 14 cards per pack, 24 packs per box, with one auto or relic and a box loader. I personally opt for Jumbo hobby boxes, but it's all up to personal taste.
Series 1 Checklist & Set Info
Series 2 Checklist & Set Info
Hobby Packs: 14 Cards
Hobby Jumbo Packs: 46 Cards
Retail Packs: 16 Cards
Blaster Packs: 14 Cards
Hanger Box: 67 Cards
Fat Packs: 36 Cards
Read More: Hobby Boxes vs. Blasters
2023 Topps Heritage: Best for Nostalgic Set Collectors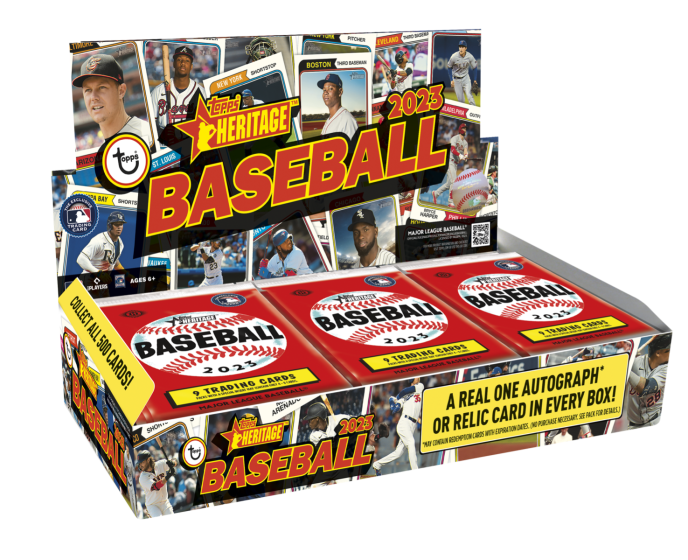 Speaking of complete sets and variations, let's talk about 2023 Topps Heritage as one of the best. While Topps Heritage packs won't offer as much in the way of hits or even help curb that need for shiny baseball cards, there are a lot of variations to keep an eye out for, including team color logo swaps, action variations, and the elusive flip stock.
While Topps Heritage goes out of its way to offer these in abundance, it's also the best brand in terms of being able to easily confirm whether or not the card you're holding is in fact a variation. That's thanks in part to an actual marking on the back of the card, and not having to rely on an obscure numbering system written in super fine print on the back of the card (like Flagship).
And while the above is true, there is still a very real possibility of getting an auto, and because they are fewer and further between, there might be a better chance for those who actually hit an auto to hit something with some nice value—plus, all autos are on-card, which on the Heritage vintage style and design, always looks pretty nice.
2023 Topps Cosmic Chrome: Best New Product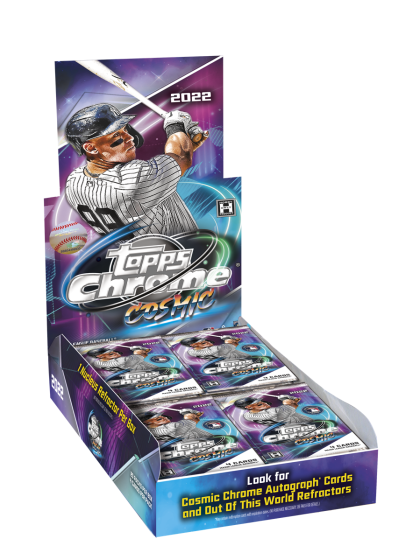 If you ever thought Topps was short on innovation, you thought wrong. Well, let me rephrase that—if you ever thought wouldn't attempt to turn a non-chrome product into a chrome product, you thought wrong. Shoot, actually, let me try one more time…if you ever thought Topps wouldn't attempt to turn a chrome product into something even more, you thought wrong.
My point? If ever you see a paper product like flagship, Allen & Ginter, or Heritage, etc., you might see some type of chrome rendition of that same product in the future.
Read More: 2023 Topps Cosmic Chrome Release Date & Info
And while it might seem like I'm complaining, I'm most certainly not! I love chrome shininess.
Anyway, all this brings me to the fact that we've had Topps paper, Topps Chrome, and now Cosmic Chrome!
2022 Topps Archives: Best for Nostalgic Fun Collectors
I had to put this one right after Heritage because Archives offers some of that same nostalgic feeling, but with a bit more variety. I really don't know how to describe it other than a more fun version of Heritage.
Part of it is due to the fact that the designs include a few different years and not just one (including a 1987 that feels like we've seen a million times, but also 1992 Topps for the very-sweet rookie debut cards, 1963, and 1981).
And while we didn't get a movie-based insert like the Bull Durham, Major League, and The Sandlot cards from the past, movie poster cards and box toppers are fun as well.
2023 Bowman: Best for Prospects
Prospecting isn't for everyone, so if you're in that group, feel free to skip ahead here because I don't think there is much that I can say to convince you otherwise. But for the rest of you, 2023 Bowman packs will offer much of the prospecting fun you're used to seeing, plus a few new wrinkles in the way of new Lava refractor parallels, and more.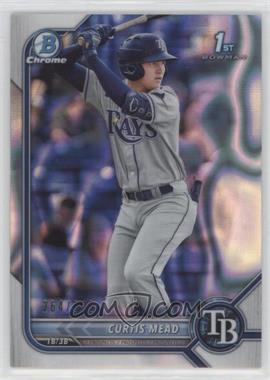 1st Edition Hobby: 10 Cards Per Pack
Hobby Jumbo: 32 Cards Per Pack
Hobby: 10 Cards Per Pack
2022 Archives Signature Series Active: Best for Autographs
When it comes to picking the best card for autographs, it's hard to debate that the product that guarantees an auto in every "pack" is the way to go. Now, with that said, some might argue that this is more of a "box" of cards based on the price, but it's still an option.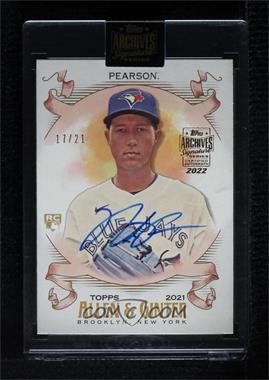 If you're not familiar, Archives Signature Series cards are called "buyback cards" meaning they aren't a "new" release in terms of design, but rather an older card that has already been released but then "bought back" to be autographed by the player and then stamped with a serial number.
2022 Topps Gypsy Queen: Best Oddball Pack
Gypsy Queen is always a curious release, and definitely strays furthest from the norm when compared to the rest of the packs above and below.
In terms of card feel and finish, they are most similar to Topps Heritage, and are also alike in their many different, sometimes head-scratching variations, like missing nameplates and more.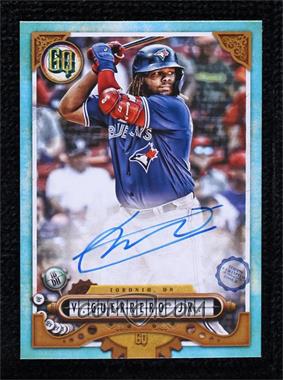 So, while I prefer for my cards to have names printed on them, Gypsy Queen can still be a lot of fun given their uniqueness. I'm also a fan of the autos, which can include booklets, and like Heritage, are on-card.
2023 Topps Series 2: Best New Pack
Topps made hobby headlines twice of late—once by releasing a checklist that didn't include any of the 2022 Topps Series 2 rookies everyone was expecting like Bobby Witt Jr., Jeremy Pena rookies, Spencer Torkelson cards, or a Julio Rodriguez RC…only to surprise everyone with SP rookies of Witt Jr., Torkelson, and Rodriguez.
So, if nothing else, 2023 Topps S2 packs actually have all of the rookies and variations they should have!
Separate from its series one counterpart, series two does not offer the ""Wander Franco""fresh new season" hype like the previous release. That said, there are plenty of valuable cards in 2022 Topps Series 2, including, Jordan Walker, Corbin Carroll, Ohtani, Trout, and others! A hobby box includes 14 cards per pack, 24 packs per box, with one auto or relic and a box topper.
Topps 2022 Opening Day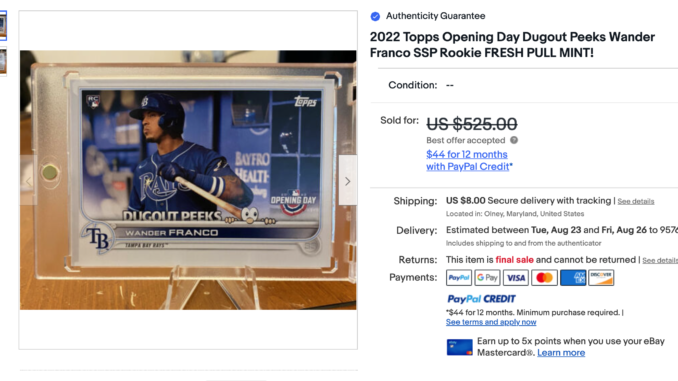 The traditional Topps flagship set, but with the Opening Day logo on it. Cool. Of course, though, there is a bit more! This box isn't the definition of "flashy" as it doesn't even promise a relic or auto, and is actually considered one of the lower-end options.
That said, it carries 36 packs of fun with seven cards per pack, along with fun SPs. This box also has a Wander Franco rookie card in it to chase, so there is that—"look" out for those unassuming "Dugout Peeks" cards.
Overall, this box won't typically give a collector an amazing auto or relic, but it will deliver a lot of cards for a good wax-ripping time.
Now, when buying hobby boxes, prepare to spend a bit more than what you were planning on for with packs, as prices can range anywhere from $70-$400 depending on the product. Usually, though, these boxes guarantee at least one autographed card or relic patch, etc.
With a few different Topps options to consider, it can be difficult to know which is the better buy. And remember, "better" will mean something different for each of us—is it value, is it hit quality, is it entertainment and inserts?
Keep all of this in mind as you consider the different 2023 baseball product choices.